Aerospace company SpaceX has briefly turned on the engines of the Starship SN20 reusable prototype spacecraft, which is preparing for the first ever test orbital flight at the company's launch site in South Texas, near the village of Boca Chica. The engines fired up for a few moments, but the ship itself remained anchored to the launch pad.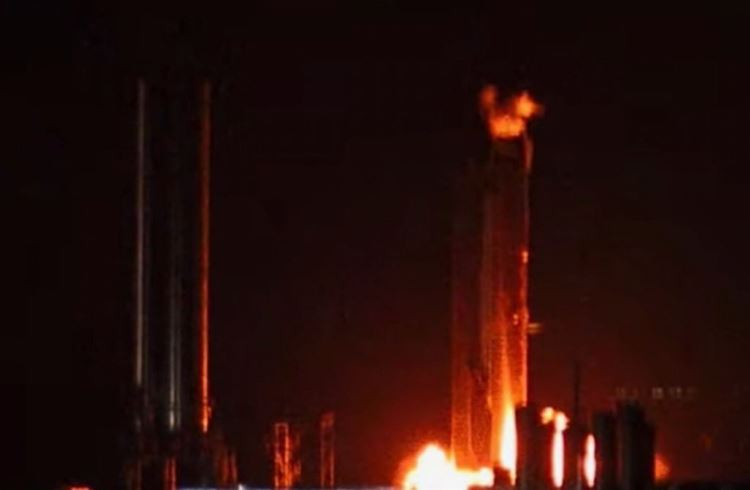 Chris Bergin, a spokesman for the US National Aeronautics and Space Administration (NASA), believes that the outbreak was quite muted when the SN20 engines were turned on. This could mean that SpaceX has conducted pre-launch tests on Raptor engines fueled by a mixture of liquid methane and liquid oxygen. It is assumed that this will be followed by a full-fledged fire test, during which all SN20 engines "come to life" for real, while the ship itself remains docked at the launch pad.
Recall that SpaceX is developing a Starship transport system to deliver people and goods to the Moon, Mars and other distant places. The system is formed of a 50-meter Starship and a 70-meter Super Heavy launch vehicle. The ship and rocket will be reusable, due to which it is planned to reduce the cost of space launches. SpaceX intends to bring the Starship system into service in 2023. In the next few months, the first test orbital flight of the spacecraft without crew on board is to take place.
If you notice an error, select it with the mouse and press CTRL + ENTER.