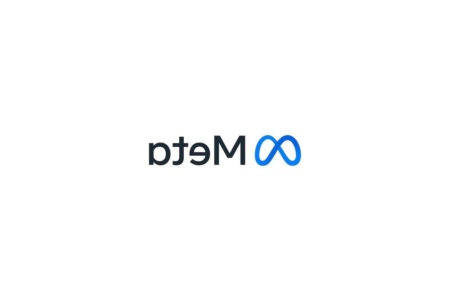 Facebook founder Mark Zuckerberg announced on Facebook Connect 2021 on October 28 that the company's name had been changed to laconic Meta, and the updated logo in the form of a blue Moebius stripe was presented to the public and promised to create a "metauniverse." The announcement caused a huge public response, and the network was flooded with a wave of memes and jokes – in UAnet, of course, immediately thought about the Ukrainian site Meta.ua, and this affected its traffic.
At the request of ITC.ua, Meta.ua reported that the traffic on the main page of the site jumped by 26.5% just between 21:00 and 22:00 in the evening, when the Facebook presentation took place. At the same time, direct traffic (this is when the user enters the exact address of the site bypassing search engines) jumped by as much as 71.5%.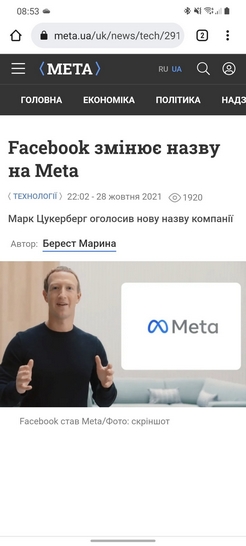 Recursion in its purest form
It is noteworthy that the growth was provided by direct traffic, not search. At the same time, the company stated that the surge did not continue and today the indicators have returned to normal.
By the way, not only the Ukrainian Meta, but also the Canadian company won the Facebook rebranding Meta Materials (manufactures composite materials) – confusion or deliberate manipulation of investors led to the growth of quotations by 26%.
It remains to be seen that in 2020 the Meta.ua website was completely bought out by Ukrainian investors. The company was reissued for the new owner – Meta Yui LLC, headed by Vadym Lysyi.
P.S. In fact, we wanted to make a selection of jokes and memes about renaming Facebook to Meta, but you did everything for us in the comments to yesterday's news about rebranding 😉
Meta is the new name of Facebook
---