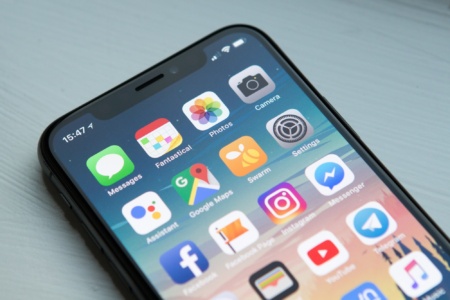 Kantar Ukraine conducted a survey of the most popular mobile applications in Ukraine in September 2021. According to the results, Telegram bypassed Instagram, and the Action application is already used by more than half of Ukrainian Internet users.
In September, Ukrainians spent time on social networks and messengers, watching videos on YouTube, and solving their daily affairs: from placing ads on OLX and tracking parcels through Nova Poshta to paying by phone and creating electronic Covid certificates. This is evidenced by the data of the Kantar CMeter project.
Telegram Messenger continues to steadily grow its audience, ahead of Instagram this time. Over the past 5 years, Telegram has increased its coverage from 17% to 86%. The application of electronic documents and public services The action has already entered the daily use of Ukrainians with a rate of 54% coverage.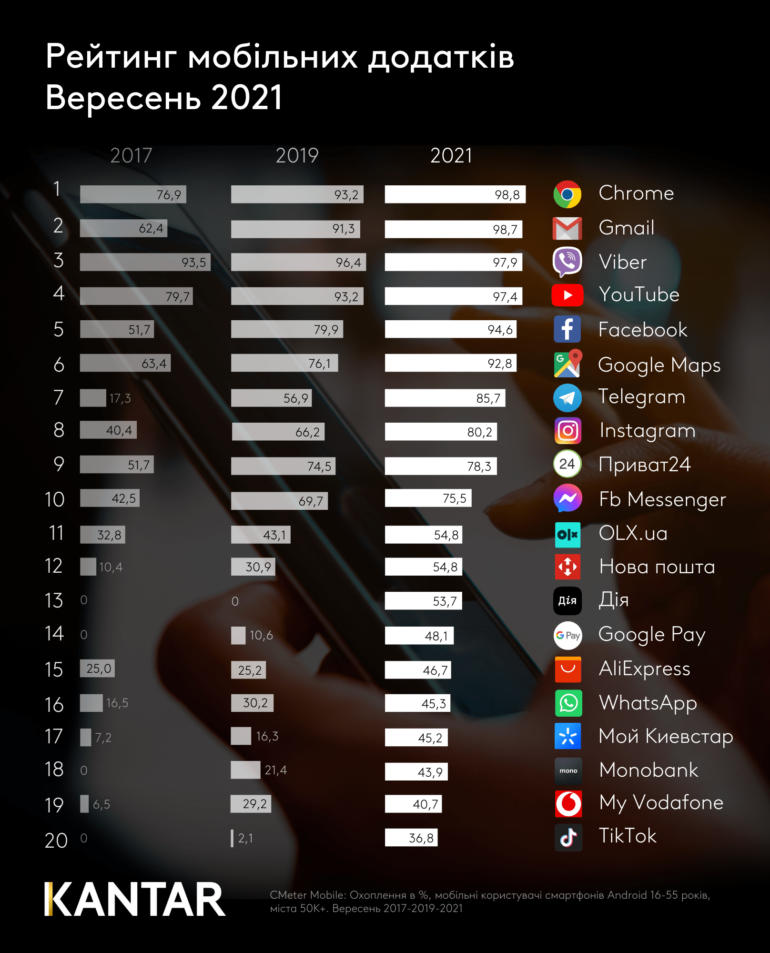 Along with the increase in the use of Internet banking (Privat24, monobank, etc.), Ukrainians are accustomed to using a smartphone for contactless payments. For example, 11% of Ukrainians used Google Pay in 2019, and in 2021 this figure reached 48%.
Immediately, two mobile operators Kyivstar (17th place) and Vodafone (20th place) were ranked with their applications.
TikTok was in the twentieth position in the rankings and broke all records for growing popularity – has grown 18 times over the past 3 years.
"The number of applications in the Ukrainian's smartphone has grown significantly. Now Ukrainians solve their everyday problems from a smartphone. Requires Taxi – Uklon, Bolt, Uber; food delivery required – Raketa, Glovo; need to send or receive a parcel – Nova Poshta, Ukrposhta, Meest, Justin; to find and book medicines – Tabletki.ua, "commented Iryna Voron, CMeter project manager.
Source: Kantar Ukraine
---