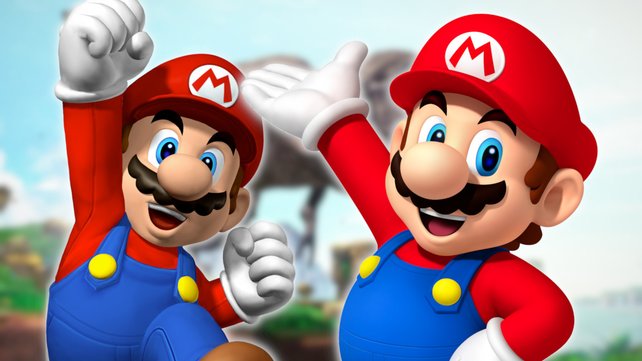 After four years, a fan has managed to give the Switch hit Super Mario Odyssey a real online multiplayer. In a new challenge video, a streamer shows how the mod works and what should be possible in the future.
Super Mario Odyssey now also works with two Marios
A Nintendo fan makes the impossible possible. The actually pure single player game Super Mario Odyssey now has one unofficial online multiplayer. Previously it was only possible to hand over control of Cappy to a friend, who had to sit right next to the player. In one of his latest videos, the YouTuber and streamer shows SmallAnt now how two Super Marios explore the different kingdoms together.
The mod developer CraftyBoss already has experience tinkering with the Mario game. For example, SmallAnt has already completed one of its challenges in which the The bottom of the game has been replaced with lava. Again, all kingdoms are "under water", which means that Mario has to swim to all the moons before he runs out of air.
Super Mario multiplayer should allow up to 16 players
The online multiplayer is just a nice extra that should be expanded in the future. So far, SmallAnt can already play hide and seek with him and the second Super Mario can collect moons on his own. In theory, however, it should also be possible Unite up to 16 players in one game. Currently, however, a few bugs still need to be fixed.
Hacking a Nintendo Switch is not that easy and also involves a certain risk. For example, it is possible that the switch is blocked and no longer works at all or for Nintendo to block the connected online account.
A YouTuber and streamer introduce a new mod with the Super Mario Odyssey get a real online multiplayer. The mod is not currently running perfectly, but in the future, it should be possible to play with up to 16 players in one world.
You don't want to miss any more news, guides, and tests for new games? Do you always want to know what's happening in the gaming community? Then follow us on
Facebook,
Youtube,
Instagram,
Flipboard or
Google News.