In recent months, the name of the Chinese electric car manufacturer Byton, founded in 2016, sounded mainly in the context of the loss of interest in cooperation from Foxconn, which was supposed to establish a contract production of cars under this brand. Other large investors are also not showing interest in the project, and creditors are already demanding to start bankruptcy proceedings.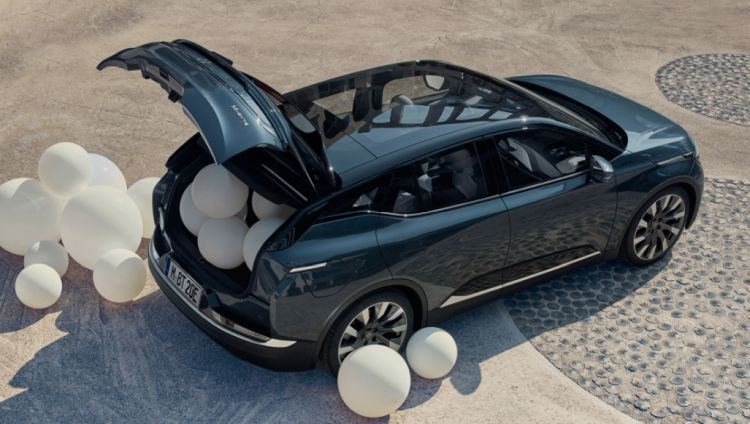 This story, as explains Nikkei Asian Review citing Caixin, began promisingly about five years ago, when local BMW and Nissan Motor dealerships founded Future Mobility with the aim of producing globally competitive electric vehicles. At that time, government structures of all levels in the PRC generously distributed subsidies, and the investment division of the Nanjing administration even acquired 19.4% of Zhixing New Energy, as the young company was named in 2017, which planned to launch the production of electric vehicles under the Byton brand by 2019.
Early on, investors were one of China's largest carmakers FAW, internet giant Tencent Holdings and Taiwanese contract manufacturer Foxconn, and Suning and Fullshare Holdings joined the funding in 2018. In September of the same year, Byton bought one of the divisions of the FAW auto concern for $ 133 million in order to obtain a license for the production of vehicles. By the fall of 2019, investors had become less willing to allocate funds, reshuffles began in Byton's management, and the pandemic exacerbated the situation, which by July 2020 forced the failed electric car manufacturer to dismiss its staff on unpaid vacations.
In September, Byton tried to distance itself from the image of an unreliable partner by founding a new company Shengteng, which tried to raise about $ 289 million in funds from the FAW carmaker and the Nanjing municipal government. In January 2020, it announced a collaboration with Foxconn in the contract production of the M-Byte crossover, which should be rolled out in 2022. This project ceased to provide financial support to Foxconn after acquaintance with the not very beautiful credit history of Byton. The Nanjing authorities stopped allocating money a couple of months ago, and FAW focused on its own projects in the field of producing electric vehicles.
Sources familiar with the situation believe that during the preparation for the start of mass production, Byton electric vehicles managed to become outdated and lag behind competitors in terms of performance. The company can no longer afford their development by the efforts of 500 foreign specialists due to funding problems. After another delay in payment of the loan, Shanghai Huaxun Network System filed a lawsuit to initiate the bankruptcy procedure of Byton, which is now being considered by the Nanjing court.
If you notice an error, select it with the mouse and press CTRL + ENTER.