From Software let us take a comprehensive look at the gameplay of "Elden Ring" for the first time today. The presentation is around 20 minutes long.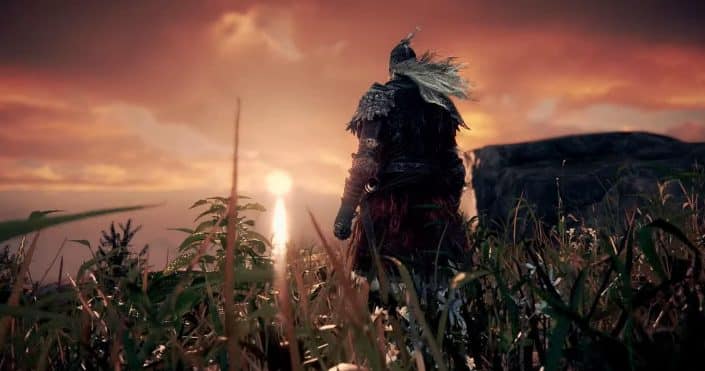 As promised, From Software has released extensive gameplay material from "Elden Ring". In the course of an annotated preview, the developer guides you through the impressive surroundings of the game and presents a number of encounters.
At the beginning of the gameplay video included below, you can watch the hero topple a huge monster, first on the back of a horse and later on his own two legs. Later on, weapons like a huge club are used.
Map, spirits and other features



The video also gives you a glimpse of the map, which seems to be quite dense and offers you features for orientation. The gameplay video for "Elden Ring" also uses different times of day and weather conditions, including rain and thunderstorms.

Another part of the gameplay clip is the crafting feature and of course the extensive fight against all kinds of enemies. Spirits are at your side, if you want them to. And also the online functions that will be available in the coming week in the As part of a stress test under the microscope are an issue in today's video. The same applies to the dungeons.
Gameplay recording in the video
You can even get an impression of the gameplay happening after starting the following video:
"Elden Ring" takes place in a world called The Lands Between, which was created in collaboration with the "Game of Thrones" author George RR Martin. You can customize your warriors with a character creator that is similar to that of the "Dark Souls" series.
More news about Elden Ring:
"Elden Ring" will conquer the local market on February 25, 2022 for PS5, PS4, Xbox One and Xbox Series X / S and PC. Keep ours in advance News overview for "Elden Ring"Always up to date.
Now it's your turn: How did you like the gameplay scenes shown?
More news about Elden Ring.
Links to Amazon, Media Markt, Saturn and some other retailers are usually affiliate links. When we make a purchase, we receive a small commission that we can use to finance the page that can be used free of charge. You have no disadvantages.