IFixit today published an article in support of the so-called "right to repair". In it, the company criticized Apple for making it almost impossible to independently replace the iPhone 13 screen.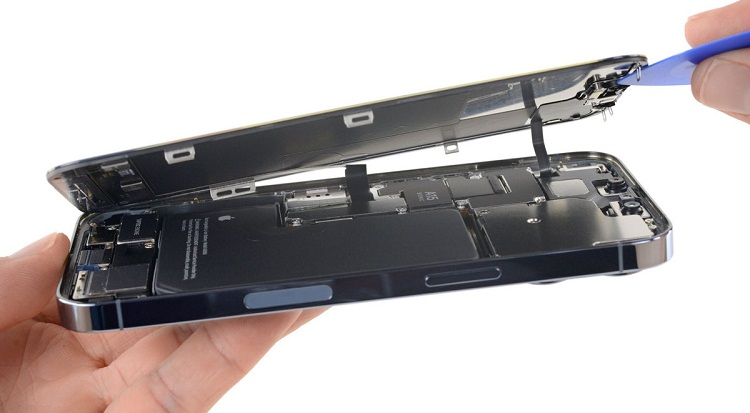 iFixit first reported a disassembly issue for the iPhone 13 Pro and confirmed this with multiple tests. Replacing the iPhone 13 display even with the original display "kills" Face ID, so a full-fledged repair of smartphones of this series at home is impossible. Replacing the iPhone display, which in all of the company's previous smartphones could be done with a pair of screwdrivers and a pick, now requires a microscope and micro-soldering tools or access to the Apple Independent Repair Provider Program, which repair shops have criticized for its exorbitant demands.
Self-replacement of the display without losing Face ID is made impossible by a small microcontroller, which is an "intermediary" between the screen and the smartphone's motherboard. Specialists of authorized SCs can register a controller for a new display using Apple Services Toolkit 2, which is not available to ordinary users and third-party SCs. Of course, there is a workaround that involves replacing the chip from an old display to a new one, but it requires a high level of skill and the use of expensive equipment.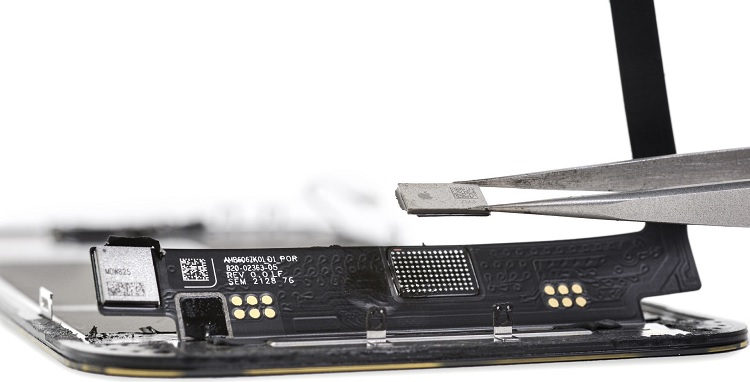 iFixit claims that with this move Apple "killed" a huge number of small workshops specializing in simple repairs, which previously included screen replacement. Representatives of such service centers do not doubt that Apple deliberately introduced a restriction in order to force iPhone owners to use the services of only authorized service centers, the cost of which is often several times higher than that of independent workshops.
At the moment, we can only hope that Apple will change its mind and remove the limitation with the release of the software update, as was the case with the iPhone 12 cameras. Recall that the first time after the launch of the iPhone 12, independent replacement of smartphone cameras was impossible. Apple solved this problem with an update, after which the smartphone notifies users that the camera used may not be genuine, but did not turn it off completely.
If you notice an error, select it with the mouse and press CTRL + ENTER.