As part of the annual report for the past quarter, Take-Two Interactive pointed out that the company does not consider the COVID-19 pandemic to be over. It also says that more than 60 new releases are planned by 2024.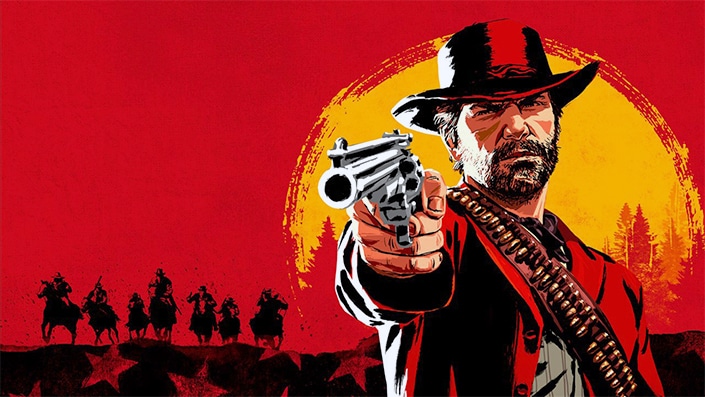 This week, the US publisher Take-Two Interactive also presented the annual report for the second quarter of the current financial year 2021/2022, which ended on September 30, 2021.
As can be seen from the annual report, the company succeeded in increasing sales by almost three percent to EUR 741.32 million in direct comparison with the same quarter of the previous year. Even if at least the internal processes are slowly but surely normalizing, Take-Two Interactive does not assume that the COVID-19 pandemic is over. Strauss Zelnick, the publisher's CEO, commented on the current situation: "I wouldn't say the pandemic is over. I don't think we're seeing that with the working conditions yet. […] But I think that we are getting closer to normal. "
Over 60 games planned by 2024
The annual report also shows that Take-Two Interactive wants to publish no fewer than 64 new games by the end of the 2023/2024 financial year (April 1, 2023 – March 31, 2024). 20 of these are in the mobile segment, while the in-house indie label Private Division is planning six new games. In addition, there are 23 productions for the core audience, 4 "mid-core" titles and nine new editions of titles that are already available.
On the subject: GTA 5: Sustained sales make GTA 6 a long way off
However, Take-Two Interactive pointed out in the corresponding presentation that we are only dealing with a snapshot here. It would therefore be conceivable that one or the other title could be shifted or that unforeseen problems arise.
"It is likely that some of these titles will not be developed to completion or will be delayed. We could also add more stocks to our pipeline, "it concluded.
Those: Venturebeat
More news about Take-Two Interactive.
Links to Amazon, Media Markt, Saturn and some other retailers are usually affiliate links. When we make a purchase, we receive a small commission that we can use to finance the page that can be used free of charge. You have no disadvantages.