There were fewer graphics cores than expected.
There were fewer graphics cores than expected.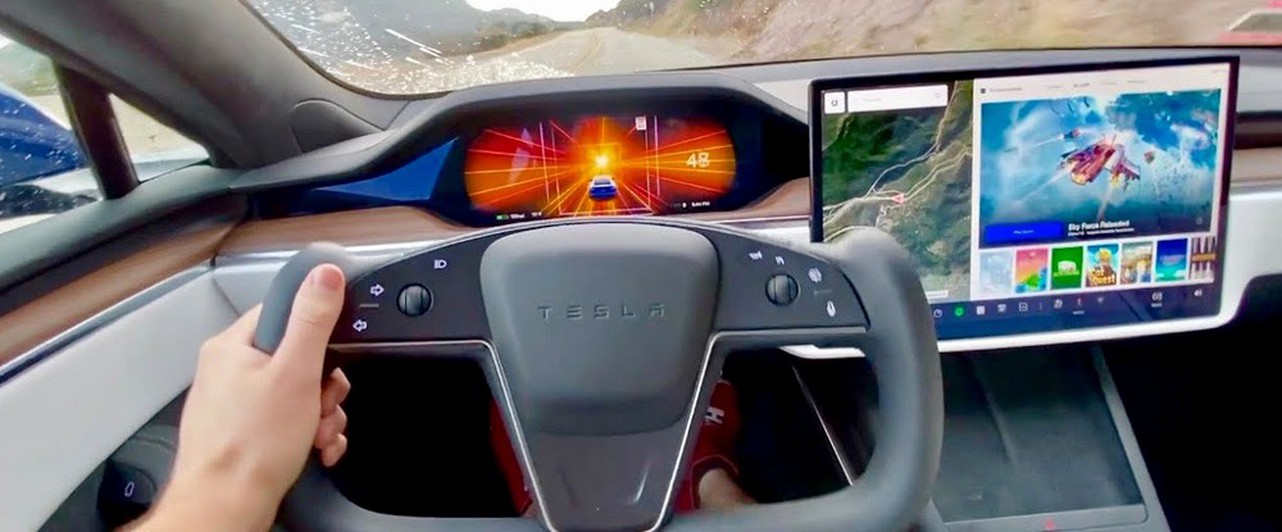 In the summer, Tesla released the Model S Plaid electric car, equipped with an advanced entertainment system capable of running Cyberpunk 2077. The system is based on AMD chips, and Ingineerix obtained one of these computers and disassembled it.
The computer itself is a block with a dozen connectors closed with metal covers. The system is implemented as a sandwich of several boards connected using special connectors.
Cooling at the computer is liquid, the coolant circulates directly along the frame on which the boards are fixed.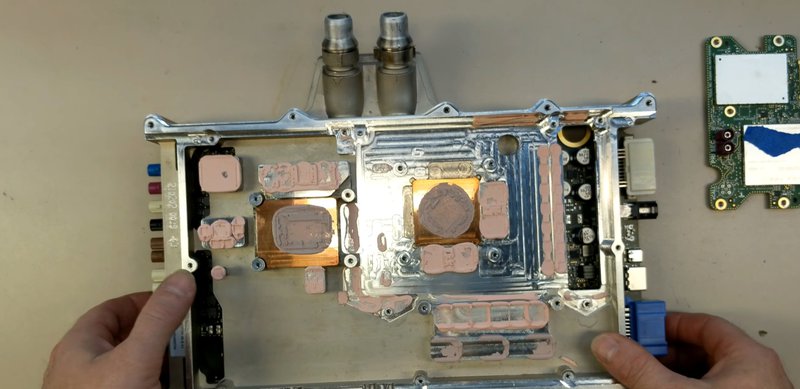 The same frame with radiators and thermal paste
It turned out that the central processing unit of the Tesla Plaid computer is based on the Zen + architecture. The chip is equipped with 4 cores with 2 threads per core, its power consumption under load is no more than 45 watts.
The graphics cores of the computer are built on the AMD RDNA 2 architecture. It was assumed that the Tesla entertainment system has 32 computing units, in fact, there are apparently only 28 of them – with 1792 stream processors operating at a frequency of about 2.8 GHz.
The performance of the Tesla Plaid computer is about 10 teraflops. It is assumed that the graphics chip for the computer was borrowed from the Radeon Pro W6600.