Hyundai has repeatedly announced plans to enter the electric vertical take-off and landing (eVTOL) market. Now, the Korean company has once again confirmed the seriousness of its intentions, announcing the separation of this project into the Supernal brand, and the first model will enter service in 2028.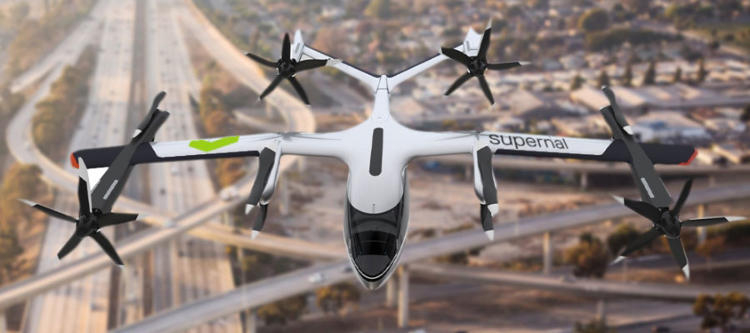 In reality, the company is preparing more than one model of a vehicle or even a family of electric trains. We are talking about a complex transport ecosystem with interconnected elements that are coordinated and ordered in a single application. You can get from the office to the electric parking lot by electric scooter, then overcome city traffic jams on eVTOL in order to come home by electric car. Through projects across multiple subsidiaries, Hyundai is striving to create all the necessary transport elements and link them with an intelligent software platform. This is an original strategy even against the background of the general trend with unmanned vehicles – transport is becoming more a service than a commodity.
Supernal already has offices in Washington DC and California and is actively involved in developing a legal platform for small electric aviation in the United States. Supernal plans to begin processing the necessary permits no earlier than 2024, when leading brands like Joby Aviation are set to begin providing services. At the same time, the Korean company clarifies that passenger transportation from the first day will be provided in a completely unmanned mode. Supernal considers both lithium ion batteries and hydrogen fuel cells as power sources.
To implement the project, Hyundai plans to use all available resources: experience in mass production of vehicles, as well as technical developments of its Boston Dynamics company, which is one of the world technological leaders in the field of robotics. It is assumed that the production of electric jets will be established with "At an unprecedented pace for the aerospace industry".
If you notice an error, select it with the mouse and press CTRL + ENTER.