Kioxia introduced the BG5 series of compact NVMe SSDs in the M.2 2230 form factor. The new products work with the PCIe 4.0 x4 interface and, according to Kioxia, are designed to provide an optimal balance of performance, cost and power consumption. The BG5 series is available in 256GB, 512GB and 1024GB models. These are the smallest PCIe 4.0 SSDs.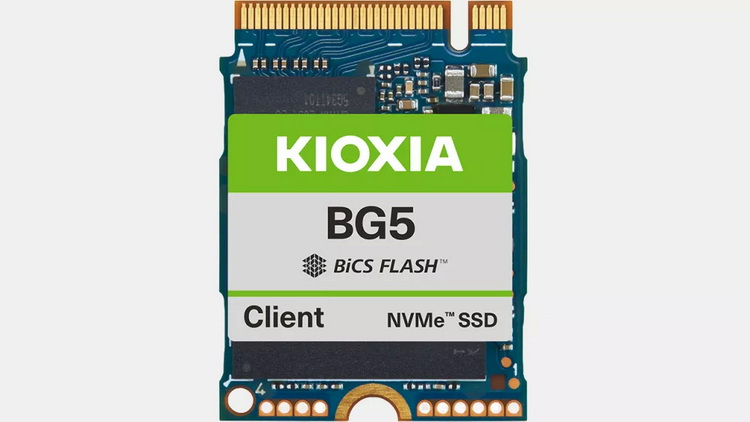 The new products are based on a 112-layer 3D BiCS FLASH of the fifth generation manufactured by Kioxia with an interface bandwidth of 1.2 GT / s. The manufacturer does not indicate the model of the controller used in the BG5 drives, but claims it meets the NVMe 1.4 specifications.
According to Kioxia, the sequential read speed of the new products reaches 3500 MB / s, and the sequential write speed is 2900 MB / s. The random access performance reaches 500,000 IOPS in read mode and 450,000 IOPS in write mode.
The specified level of performance does not reach the specifications of the PCIe 4.0 interface standard, but it should be borne in mind that Kioxia BG5 drives, due to their size, simply cannot physically be equipped with a large number of flash memory chips, so their potential performance is limited by their form factor. However, against the background of competitive offers, the Kioxia BG5 models still stand out for their speed. For example, the Samsung PM991 and PM991a models of tiny NVMe drives in the same form factor provide sequential read and write speeds of only up to 3100 and 2000 MB / s, respectively.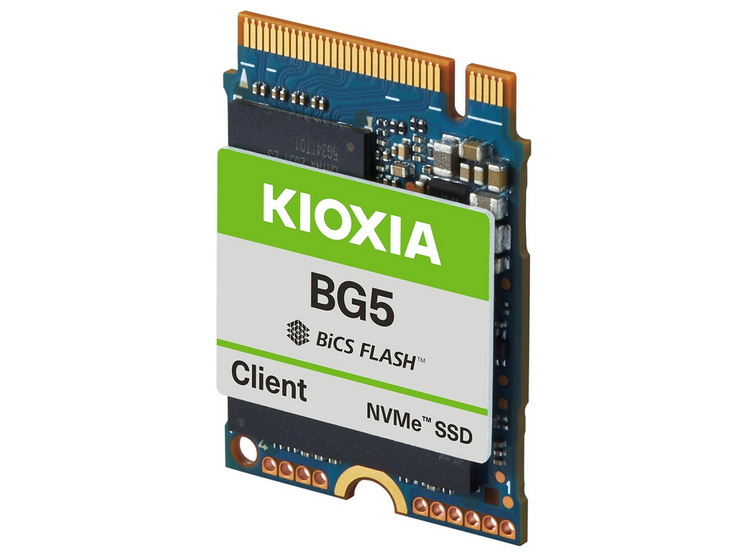 The BG5 series' VML (virtual multi-LUN) support makes the BG5 series attractive for use in a wide range of corporate and private laptops and desktops, providing a combination of high performance and affordable price, according to Kioxia. New items also support Host Memory Buffer (HMB) technology. They do not use native DRAM caching. Benefits also include support for the latest TCG Pyrite and Opal standards and end-to-end data protection functions to ensure the security of information in private and corporate systems.
The manufacturer does not quote prices for the BG5 series drives, but says that samples are already being shipped to key Kioxia partners and customers.
If you notice an error, select it with the mouse and press CTRL + ENTER.