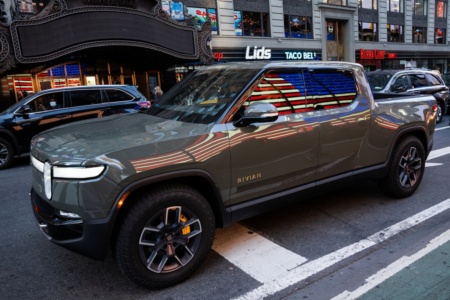 Rivian's continued rally on November 16 pushed its market capitalization above the German auto maker Volkswagen after it overtook Mercedes-Benz, Ford and General Motors last week.
On November 10, electric truck maker Rivian, funded by Amazon and Ford, began trading on the Nasdaq under the ticker RIVN – after its IPO, the startup became the sixth-most valuable automaker in the world and the largest American company with no sales revenue.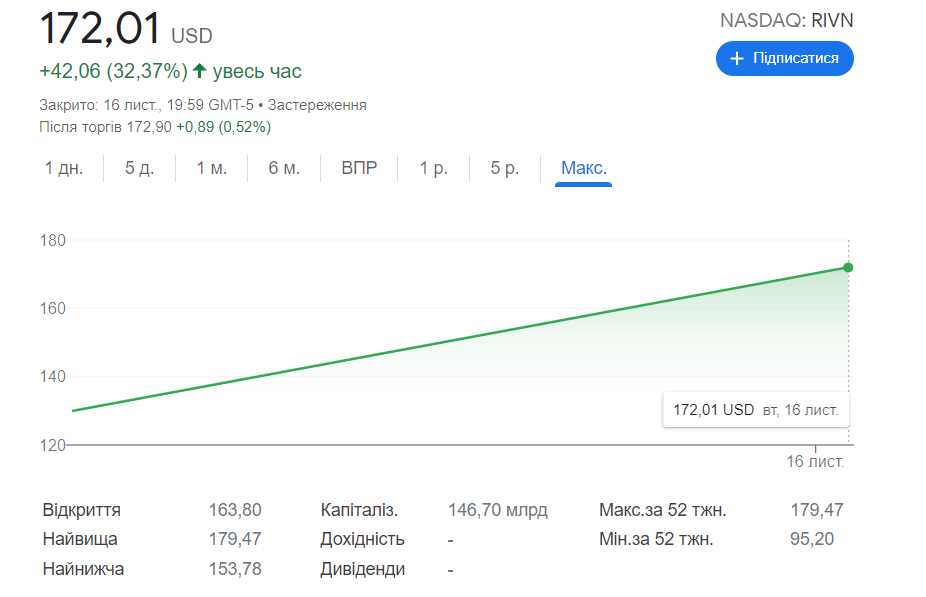 Rivian share price dynamics since listing on November 10
Since then, Rivian quotes have been steadily growing – at the close of trading on November 16, the share price reached $ 172.01 (+ 4.08% per session), and the market capitalization rose to $ 146.70 billion. Thanks to this jump, Rivian outstripped Volkswagen in market capitalization – at the close of trading on November 16, its shares were traded at a price of € 188.52 per share ($ 213.09), and the capitalization was € 121.59 billion ($ 137.42 billion).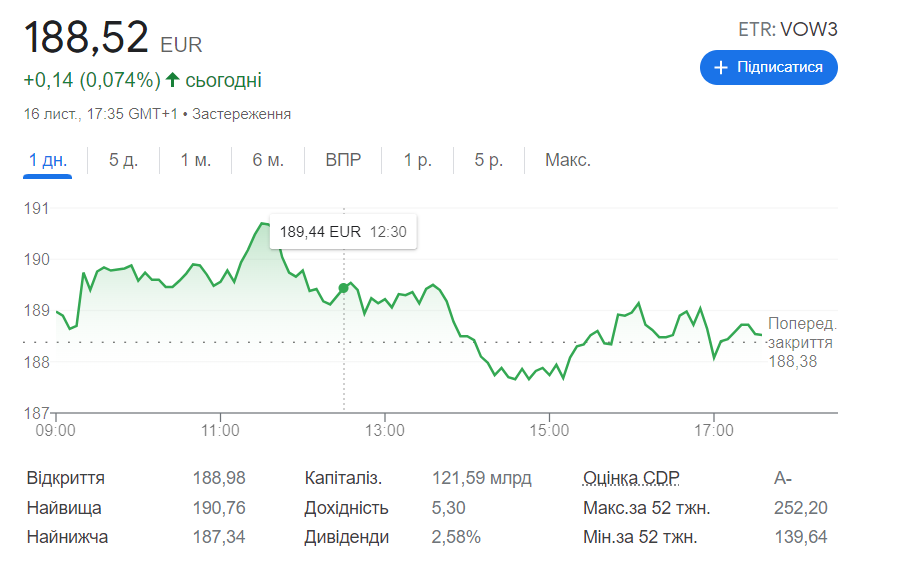 Volkswagen Quotes for November 16
Now Rivian is the third-largest automaker in the world by market value – only Toyota and Tesla are more expensive. By the way, Tesla shares went up again and its market capitalization on November 16 again exceeded $ 1 trillion. And this despite the fact that on the same day the co-founder and CEO of the company Elon Musk, who does not yet see a serious competitor in Rivian, sold more than 934 thousand shares for a total of about $ 930 million. This is in addition to the $ 6.9 billion that he raised from the sale of shares last week. To sell the promised 10% stake, he will have to get rid of approximately 17 million Tesla shares.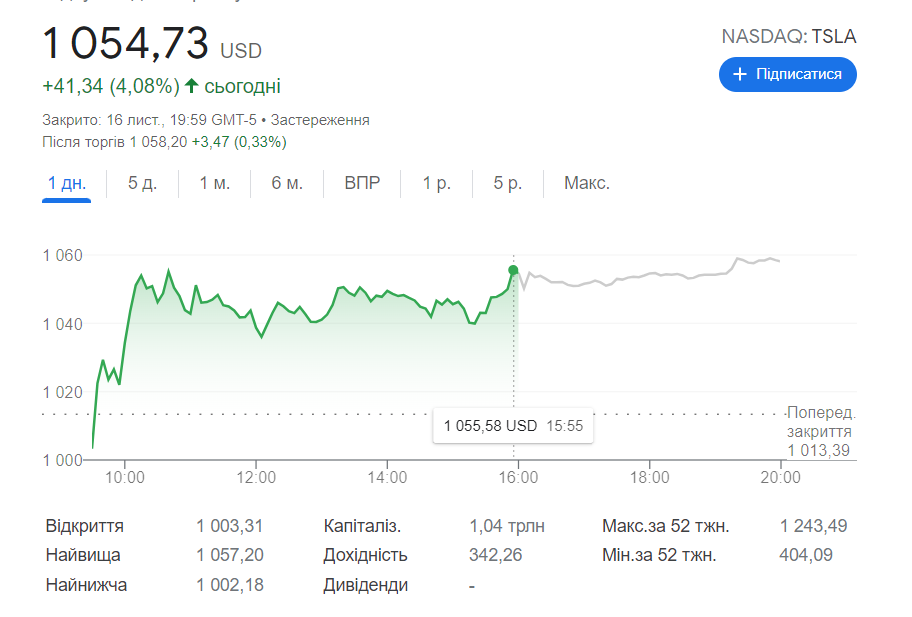 Tesla Quotes for November 16
Another notable change in the top of the most expensive automakers is that the capitalization of Lucid Motors reached almost $ 90 billion and it surpassed Ford ($ 79.09 billion).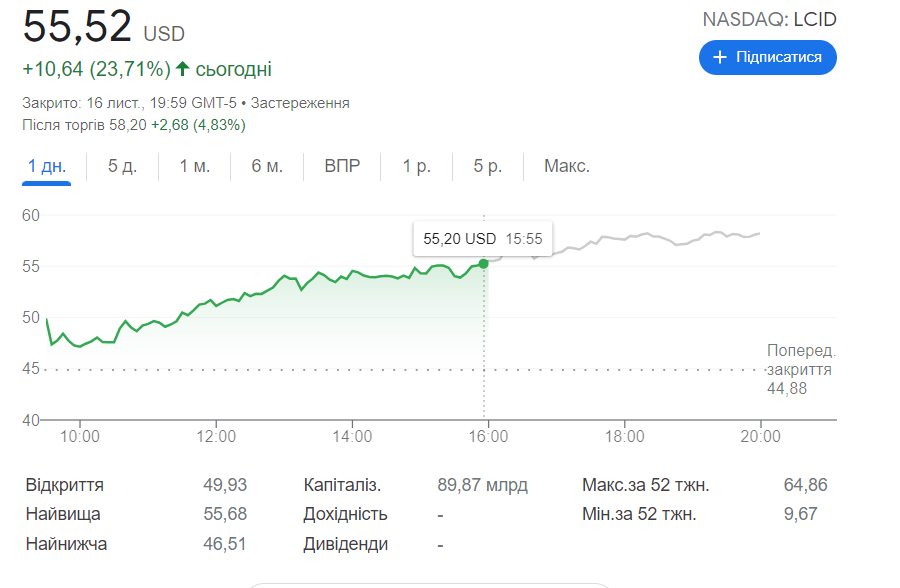 Lucid Motors Quotes for November 16
Interestingly, four years ago, when Lucid Motors was on the verge of bankruptcy, Ford could buy a competitor and even negotiated this, but in the end the deal fell apart.
---