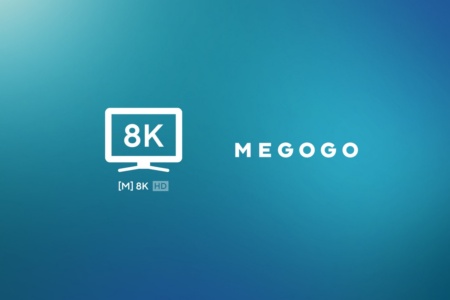 Media service MEGOGO announced the launch of its own interactive 8K channel – [М] 8K. As of today, the channel, which will work around the clock, has started broadcasting – it will show the most popular films of ultra-clear quality.
MEGOGO claims to be the first Ukrainian OTT service to launch an 8K channel. Among the movies that the channel will show [М] 8K – "Parasites", "American Scam", "Law-abiding Citizen", "Fall of an Angel" and "Hellboy". MEGOGO promises that most of the content is on the channel [М] 8K will have a Ukrainian audio track or subtitles. Recently, MEGOGO has established its own Voice sound studio, which will keep the focus "mostly" on Ukrainian-language sound.
Channel [М] 8K is available for subscription owners "Easy" (99 UAH / month), "Optimal" (199 UAH / month) and "Maximum" (299 UAH / month). And of course, to view ultra-clear quality content you will need a suitable TV with 8K resolution.
[М] 8K is one of MEGOGO's 100 own interactive channels. Such channels are distinguished by thematic playlists and functionality, which includes pausing, rewinding or fast-forwarding, the ability to select content both from the archive and from the subsequent "broadcast", the function of selecting the audio track or subtitles.
We can also mention that in June 2021 MEGOGO introduced its own interactive 4K channel and conducted several sports broadcasts in 4K format. Well, it is impossible not to mention that MEGOGO has launched [М] 8K immediately after Netflix reduced the subscription price in Ukraine.
Netflix subscription in Ukraine has fallen in price – now from 4.99 euros for the base plan to 9.99 euros for the premium
---