Back in September 2020, Tesla unveiled the fastest version of the Model S sedan, which received the Plaid designation. Soon, the restyling initiated by the company, combined with a pandemic and a shortage of components, pushed back the start of shipments in the United States by several months, but Tesla is ready to offer the most powerful version of the Model S to Chinese consumers in March next year.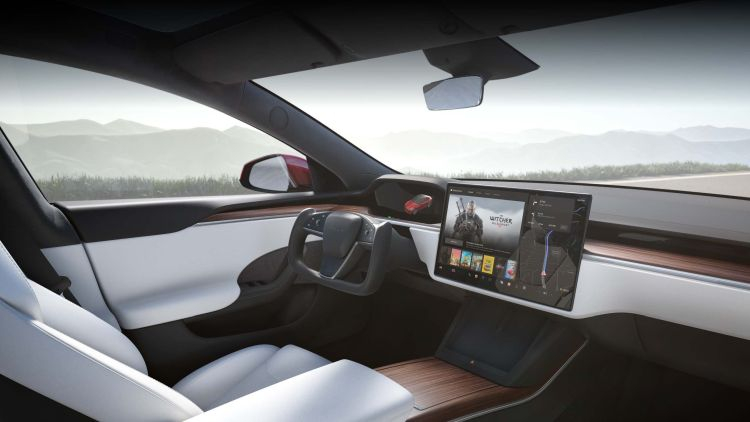 At least it is reported by Reuters with reference to the next comments of the head of the company Elon Musk from Twitter pages. Tellingly, in the United States, the Tesla Model S Plaid electric car with an official price of $ 129,990 can be delivered to the customer in December of this year when choosing a complete set with a set of Arachnid wheels for $ 4,500. The basic version of Tesla Model S with two electric motors instead of three will have to wait until October next year, but at the same time it costs $ 94,990. Buying wheels for $ 4,500 in the kit will bring the delivery time closer to June.
In China, Tesla manufactures only Model 3 and Model Y electric vehicles, so the Model S Plaid will be imported to the world's largest car market from the United States. The cost of this electric vehicle in local currency will be approximately $ 166,000 at current exchange rates. Chinese customers will have to wait until the end of next year for the regular Tesla Model S, so it is clear that the company is prioritizing more expensive options. The Plaid version is capable of accelerating to 322 km / h versus 250 km / h for the base version, it overcomes the 100 km / h milestone one and a half times faster (2.1 versus 3.2 seconds), but the power reserve of the more powerful Plaid does not exceed 637 km, although the usual Tesla Model S is capable of covering 652 km on a single charge. Tesla's interest in supplying China with a flagship version of an electric sedan may be attributed to increased activity from local competitors.
If you notice an error, select it with the mouse and press CTRL + ENTER.