Last Friday, the Dutch organization QuTech presented actually the first browser for the quantum internet. The "quantum network browser" QNE (Quantum Network Explorer) was launched in a festive atmosphere. In fact, QNE is a software stack for developing quantum applications with widely available software tools and even without the need for knowledge of quantum physics.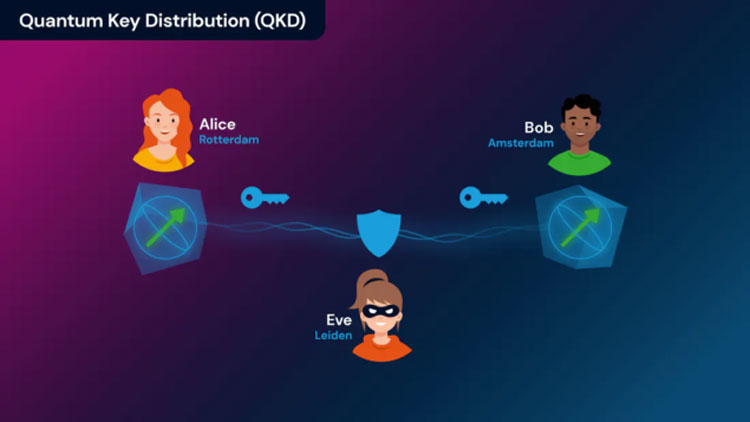 The Dutch research organization QuTech is a national center for quantum research under the patronage of the Delft University of Technology (TU Delft) and the Netherlands Organization for Applied Scientific Research (TNO), as well as the Quantum Delta NL association. QuTech activities also take place as part of the work overseen by the pan-European Alliance for the Quantum Internet. The creation of software tools for the transparent and simpler construction of quantum applications is one of the foundations of the future quantum Internet, which will come sooner or later.
The Quantum Network Explorer is currently working on simulating quantum computers. In the future, simulation will be replaced by real quantum hardware. It is important to recall that in the spring of this year, QuTech created a prototype of a three-node Internet network with support for a quantum data exchange protocol through a quantum router. In other words, quantum "hardware" can already be tested at the level of exchange protocols, setting up experiments not on a simulator, but on real equipment with quantum properties.
However, the launch of Quantum Network Explorer has other tasks – it is the intention to teach programming for quantum platforms as many specialists as possible. Browser and developer platform access can be found at this link.
If you notice an error, select it with the mouse and press CTRL + ENTER.