The US National Aeronautics and Space Administration (NASA) has released a stunning image of the shockwave from colliding gas streams in the structure of the Herbig-Haro object, designated HH 45.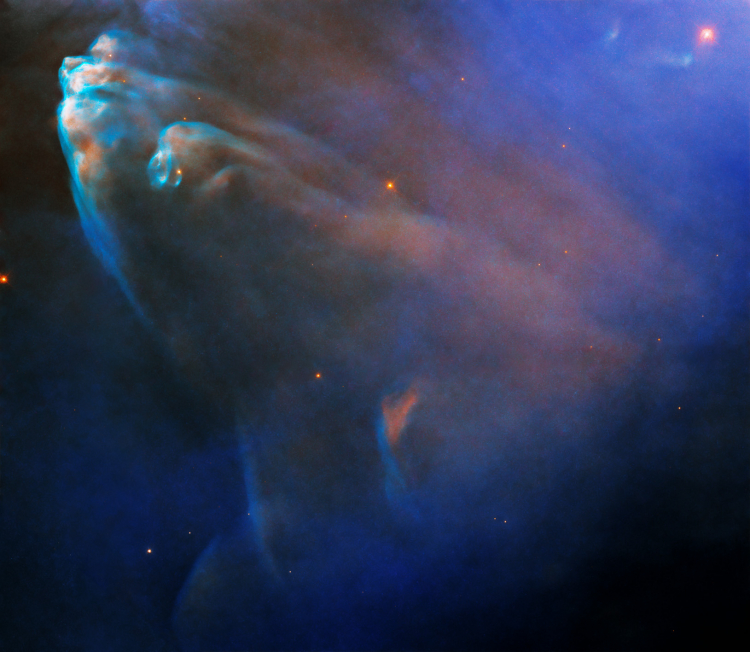 Objects of this type are formed when gas ejected by a young star interacts with nearby clouds of gas and dust at speeds of several hundred kilometers per second.
The resulting image was transmitted to Earth from the NASA / ESA Hubble Space Telescope. In the photograph, blue indicates ionized oxygen (O II), purple indicates ionized magnesium (Mg II).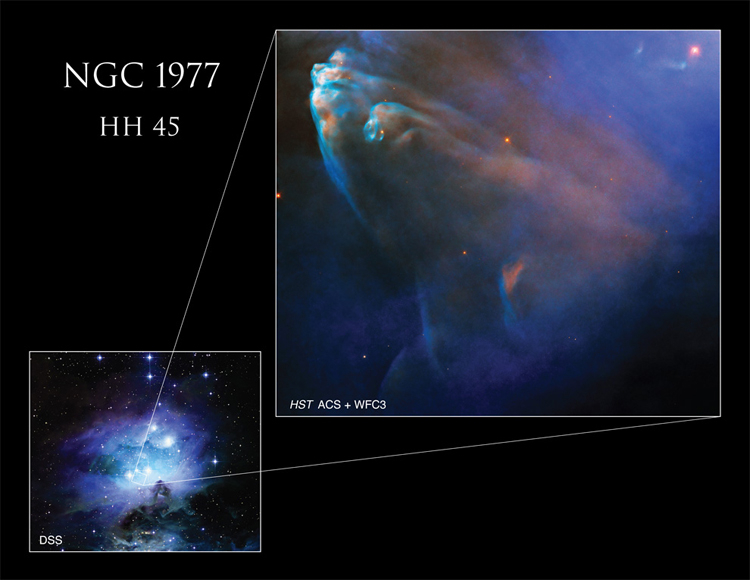 The imaged object is part of the NGC 1977 nebula, which in turn is part of a complex of three nebulae called The Running Man.
The formation NGC 1977, like the other two members of the triplet (NGC 1975 and NGC 1973), is a reflection nebula. Such objects are illuminated by a star, the light from which is scattered by interstellar dust.
If you notice an error, select it with the mouse and press CTRL + ENTER.