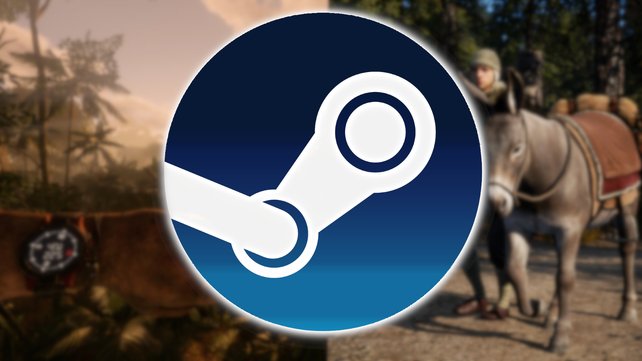 With the ongoing Black Friday Week and the big autumn sale on Steam, the internet is currently full of great deals. In this jungle of offers, players can lose track of things. And jungle is a great keyword – because now there is an attractive game bundle for survival fans, in which a game sends you into the rainforest.
Inexpensive steam bundle for survival fans
At the moment one offer is chasing the next and an extensive autumn sale has also started on Steam. Not every deal is always a real bargain. With the following bundle you can Survival fans can really save money:
You get the open world games Green Hell und Medieval Dynasty just together for an unbeatable 35.76 euros. The individual games are each available with a discount of 25 and 20 percent proven. In a double pack, there is an additional 10 percent on top.
What is Green Hell about? The survival game, which was released in the full version in 2019, sends you into one merciless struggle for survival into the Amazon rainforest full of insidious dangers. The PC players rate the open world game as very positive. For a better impression you can have a look at this Video throw:
What is Medieval Dynasty about? As the name suggests, they all come from the special genre mix of survival, simulation, role play and strategy Middle Ages fans fully at their expense. Experience the rousing atmosphere as well as the beautiful world and build your village strategically. The Steam players also give the verdict very positively. In this ** trailer ** you can see the gorgeous look of Medieval Dynasty:
You can get the attractive bundle until December 1 Get it at this great price. If you don't like this offer, you should still check out the huge sale on Steam, there are many blockbusters waiting for you at unbeatable prices.
With Green Hell you can expect a real hardcore experience among survival games. This series of photos shows you the toughest representatives of the genre:
Survival fans can secure a cheap bundle of Green Hell and Medieval Dynasty on Steam until December 1st.
Don't want to miss any more news, guides and tests for new games? Do you always want to know what's happening in the gaming community? Then follow us on Facebook, Youtube, Instagram, Flipboard or Google News.