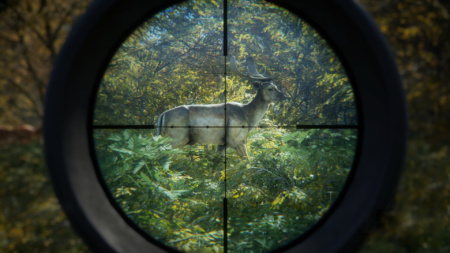 The Epic Games Store digital distribution service has arranged another free distribution of the game for its users. This week, the administration proposes to add theHunter: Call of the Wild to their collections.
theHunter: Call of the Wild is an open world hunting simulator. Players are invited to visit various regions of the planet, get acquainted with the picturesque reserves, each of which is carefully designed. Each animal in the game has a unique demeanor and movement. Successful hunting will require learning these habits and carefully tracking prey. A wide, extensive arsenal of weapons is available for the choice of players – from rifles to bows. Before hunting, you can practice to learn how to take into account the strength of the wind or the trajectory of the bullet. In addition, the player has a variety of decoys and decoys at his disposal, which will help to reduce the distance to the target and make an accurate shot. TheHunter: Call of the Wild offers both single player mode and various multiplayer options. There is an opportunity to hunt together with other players or compete with them, several tasks and hunting events are available.
TheHunter: Call of the Wild Giveaway will run on the Epic Games Store until December 2. You can get it at the following address or through the official client of the service. You can also read an overview of the game in one of the previous materials.
Free Epic Games Store Extras distributes Welcome Pack for Antstream game. It contains 1090 stones (game currency) for use in the game. Stones can be spent on the game, challenges, temporary tournaments, the opening of more difficult challenges and a turn-based PvP mode. The usual price for this set is $ 14.99.
---