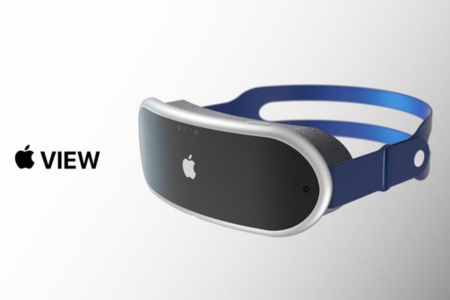 Authoritative analyst Ming-Chi Kuo shared More details on the development of Apple's first AR headset in an Investor Note.
The analyst has refined its October release date forecast and now believes Apple's potential revolutionary AR headset will launch in the fourth quarter of 2022. In a January Bloomberg report, Apple is considering several options for "its most advanced and powerful processors," some even better than the M1 processors found in current Macs. According to Min-Chi Kuo, in fact, the device will receive two processors: the basis for performance will not be inferior to the M1, and an additional energy-efficient chip will take over the processing of data from different sensors.
"A headset will require at least 6-8 optical modules to simultaneously output multiple video streams when the device is used by users. For comparison, the iPhone is sufficient for the simultaneous operation of up to 3 optical modules and does not require continuous computing. "
Min-Chi Kuo
analyst at TF International Securities investment company
Min-Chi Kuo claims that Apple's first AR headset will be completely self-contained – it doesn't require connecting to an external device (like an iPhone or Mac). And Apple is aiming to provide support for "a wide variety of applications" to replace the iPhone over the next 10 years (as long as it doesn't work out like AirPower wireless charging).
Kuo also mentions a couple of Sony Micro OLED screens with 4K resolution each (i.e. 8K in total), which will require an M1-level processor, and VR support in addition to AR.
The headset should be followed by the compact and lightweight augmented reality glasses previously codenamed N421. Initially, they were planned to be presented in 2023, but in the end they were postponed until 2025. Earlier it was reported that Apple is partnering with TSMC to create ultra-thin micro OLED displays for augmented reality headsets.
Apple acquired NextVR, a California-based VR startup last year. You can also remember how in an old interview with The Independent in 2017 Tim Cook named augmented reality is just as "a big idea as smartphones".
---