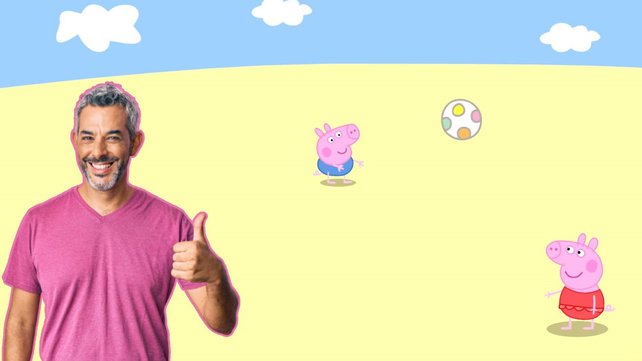 Dark times for the triple-A games industry. While current blockbuster games such as Call of Duty: Vanguard, Battlefield 2042 or the GTA Trilogy receive devastating ratings, a pink pig settles with everyone. Because on Metacritic, my friend Peppa Pig does better than the competition.
There's no doubt about it: Peppa Pig is more popular than the rest
In the past few weeks, the triple A squad hasn't exactly been covered in fame. The GTA Trilogy disappoints fans immensely, Call of Duty: Vanguard can also not convince and Battlefield 2042 tries to be a rounder game after a catastrophic start, but the judgment has already been made. Because the ratings of all three games reach a brutal low.
Something that a particular pink pig doesn't have to worry about. The game My Girlfriend Peppa Pig from developer Petoons Studio floats on Metacritic, depending on the platform, on one User score between 8.0 and 9.2. That's even higher than GTA, CoD, and Battlefield combined.
My pig whistles
If you compare the PC versions, my friend Peppa Pig is doing very well with a 9.0. Battlefield 2042, on the other hand, has a user score of 2.3, CoD: Vanguard a score of 3.5 and the GTA Trilogy an unsightly user score of 0.5. Together it does: 6.3. I think my pig whistles!
Of course, all of this is to be taken with humor, because if you compare the number of ratings, you will see that the user score of my friend Peppa Pig consists of only about 150 ratings. In the three triple A games there are significantly more, some in the four-digit range. Also is Review-Bombing Not uncommon on Metacritic and people who rate the game can also rate it have not played.
What is my friend Peppa Pig?
My friend Peppa Pig is an interactive story game. You will have a fun adventure together with the popular pink pig Peppa Pig. First you create your own individual animal character, then you explore the colorful world with Peppa and do funny activities. You follow animal tracks in the forest, ride your bike down hills and jump into muddy puddles.
If you've watched the British children's series, you will know exactly what to expect. My friend Peppa Pig has been available for PC and console since October 22nd.
Don't want to miss any more news, guides and tests for new games? Do you always want to know what's happening in the gaming community? Then follow us on Facebook, Youtube, Instagram, Flipboard or Google News.