Garena has announced the completion of the Free Fire EMEA Invitational (FFEI) Continental Tournament. The CIS teams took three of the four winning places in the tournament and won over $ 100,000. Also last weekend, the final of the Battle in Style in-game event took place, including a performance by the virtual group TRAP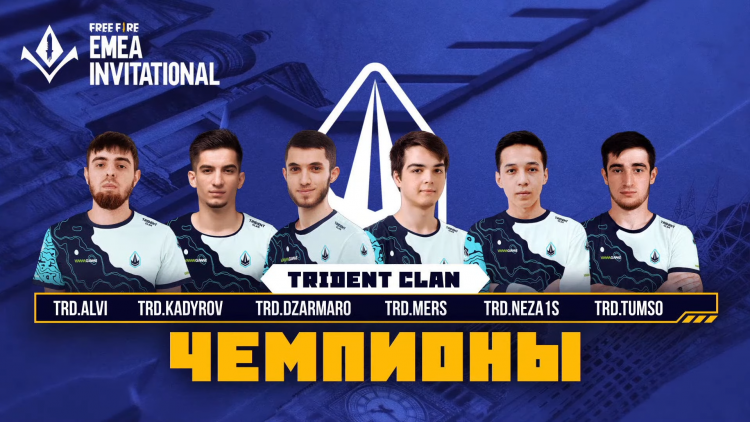 Based on the results of the final matches of the continental Free Fire EMEA Invitational (FFEI) tournament, the strongest teams of the EMEA region (CIS, Europe, Middle East and North Africa) were determined. The first place with the main prize of $ 50 thousand went to the Trident Clan team (formerly known as Sbornaya ChR), which includes players from Russia and Kazakhstan.
One of them, Abdurasul "NeZa1s" Momynzhanov, received the title of the best player of the tournament. The victory at the FFEI was the second consecutive continental triumph for the team: last year, the same players under the Sbornaya ChR tag won a similar tournament Free Fire Continental Series 2020: EMEA.
Two more teams from the CIS also entered the top four in the tournament with an almost two-fold lead over fifth place: NAVI (third place) and Silence (fourth place). The fourth team from the CIS, Beeline, took 9th place in all matches. The total winnings of teams from the CIS at FFEI amounted to more than $ 100 thousand.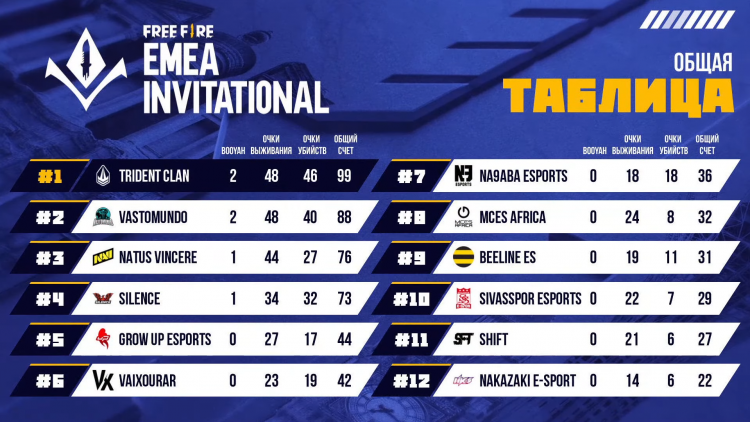 On November 27, the final of the Battle in Style event took place, aimed at supporting the renewed Free Fire brand. The highlight of the day was the online concert of the virtual band TRAP, which consists of popular Free Fire characters: Moko, Kelly, Miguel and Antonio.
Battle In Style is the slogan of the new identity of the Free Fire brand, which aims to inspire players to face not only gaming, but life's difficulties, fighting them back in their own unique style. At the concert, the characters performed not only their solo hits in various genres, but also presented for the first time a joint anthem inspired by the slogan Battle in Style and Free Fire's desire for diversity and inclusiveness. The track combines the bright features of each soloist and their favorite musical directions: rap, country, pop and electronic music.
The concert was watched by over a million Free Fire fans from all over the planet, who left more than 60 thousand comments and likes during the twenty-minute broadcast.
Free Fire and Free Fire MAX are available for free download on mobile devices:
If you notice an error, select it with the mouse and press CTRL + ENTER.