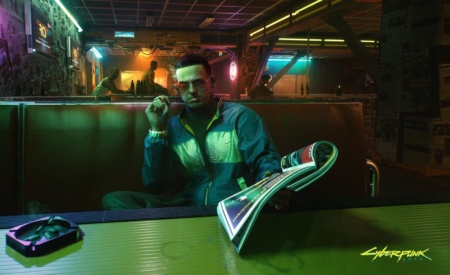 As part of the release of its latest quarterly reports, CD Projekt Red has assured investors and players that the planned (but already postponed) update for Cyberpunk 2077 is progressing "as planned" and will be released in the first quarter of 2022.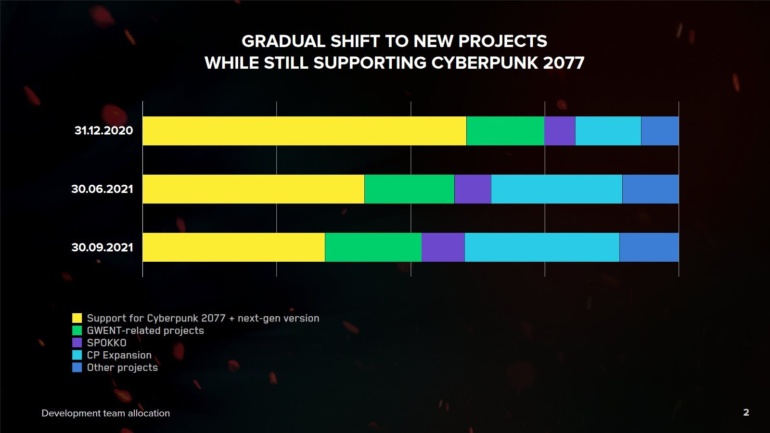 CD Projekt Red originally planned to release the next generation update in September 2021. But already in October, the company announced that it was forced to postpone its release until next year.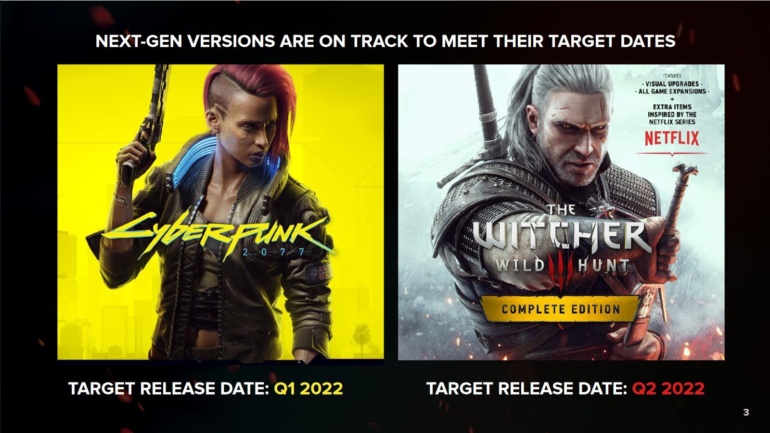 The initial release of the highly anticipated game Cyberpunk 2077 proved to be disappointing. It was rife with various errors. The company has been actively working on fixing them and releasing patches. Thanks to this, over time, the amount of criticism of the game has noticeably decreased. It has seen another surge in popularity lately, likely thanks to recent 50% discounts on Steam, PlayStation and Xbox stores.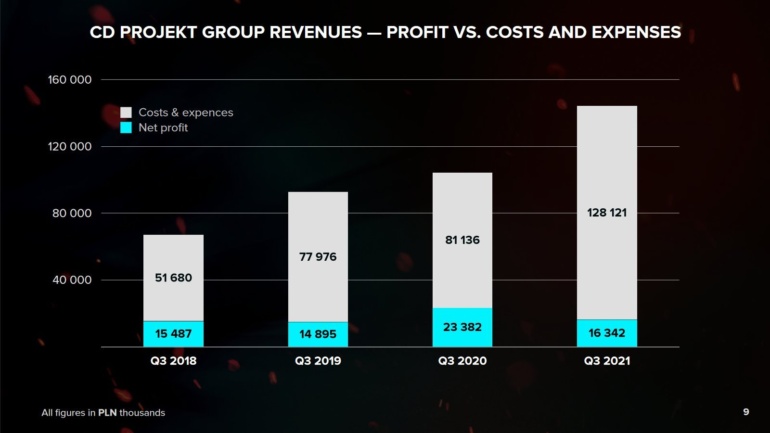 However, CD Projekt Red has postponed until the second quarter of 2022 the next generation update for its other popular game, The Witcher 3: Wild Hunt. The next generation updates will be free for those users who already own the respective games.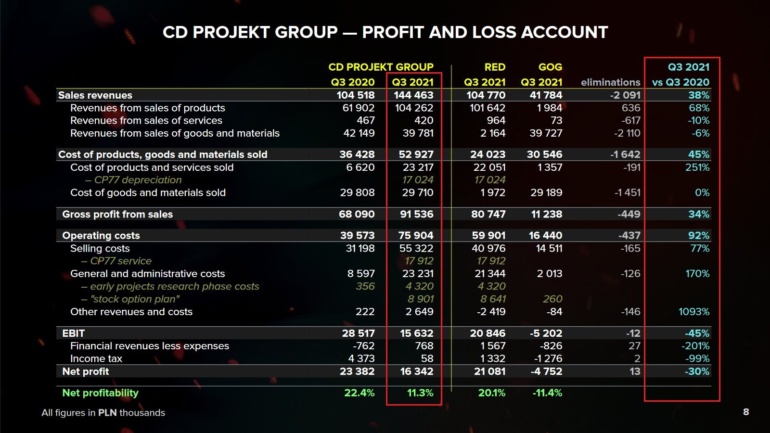 In terms of financial results, in the third quarter of 2021, CD Projekt Group's revenues grew by 38%. But due to the increase in expenses, the amount of profit before interest and taxes decreased by 45%. Business profitability almost halved – from 22.4% to 11.3%.
A source: The Verge
---