At the Free Fire EMEA Invitational (FFEI) continental tournament that ended yesterday, teams from the CIS performed brilliantly: they managed to take three of the four victorious places at the tournament at once, thereby winning over $ 100,000.
In the EMEA region (CIS, Europe, the Middle East and North Africa), the first place with a prize of $ 50,000 went to the Trident Clan (formerly Sbornaya ChR) team, in which cybersportsmen from Russia and Kazakhstan play. At the same time, one of the participants was also able to win the title of the best player in the entire tournament. Curiously, having won the FFEI, the Trident Clan achieved their second consecutive triumph: a year earlier, under the previous name Sbornaya ChR, they won a similar tournament Free Fire Continental Series 2020: EMEA, thereby strengthening their status as one of the most titled and stable Free teams. Fire in the world.
Also in the top four in the tournament, having achieved almost a two-fold lead over the closest pursuers from the fifth place, were the teams from the CIS NAVI (3rd place) and Silence (4th place). Another team representing our region, Beeline, finished the tournament in 9th place.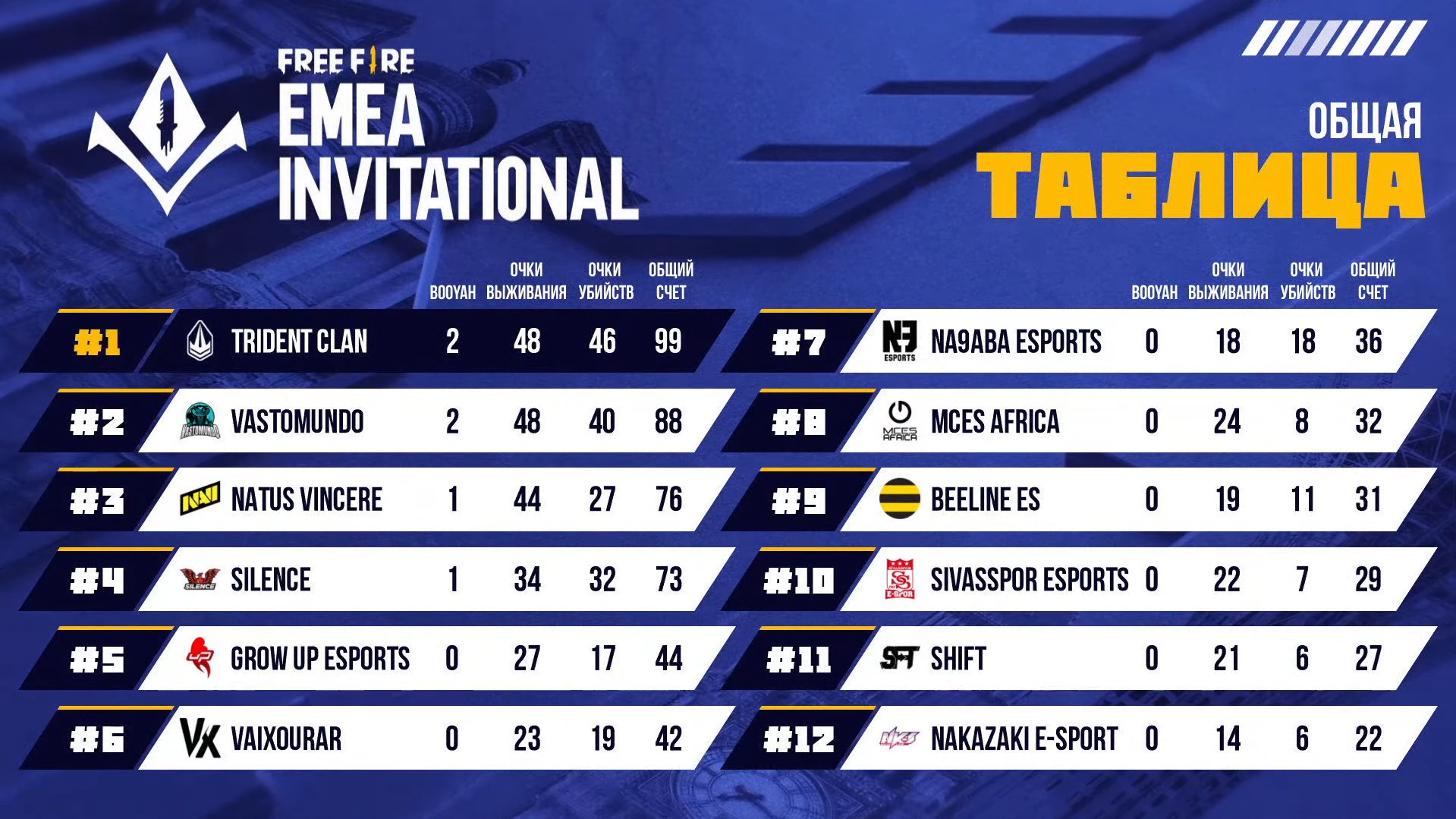 At the same time, last weekend, the final of the Battle in Style in-game event was also held, where the virtual group TRAP Battle in Style performed is the slogan of the new Free Fire brand identity, inspiring players not to be afraid of difficulties – both game and life, confronting them creatively and your own unique style. The concert delighted more than a million viewers not only with the characters' own songs, but also with a joint anthem, which combined the bright features of each soloist and their favorite musical directions: rap, country, pop and electronic music.
Note that you can download Free Fire and Free Fire MAX completely free of charge in the App Store and Google Play.