The creators of the Dota WTF YouTube channel reported that they were being blackmailed by deleting their blog if they did not pay 220 thousand dollars.
On 50 videos from eight years ago, attackers threw strikes for music from the outro, after which YouTube began the process of blocking the channel. Blackmailers send them letters demanding to pay them 225 thousand dollars.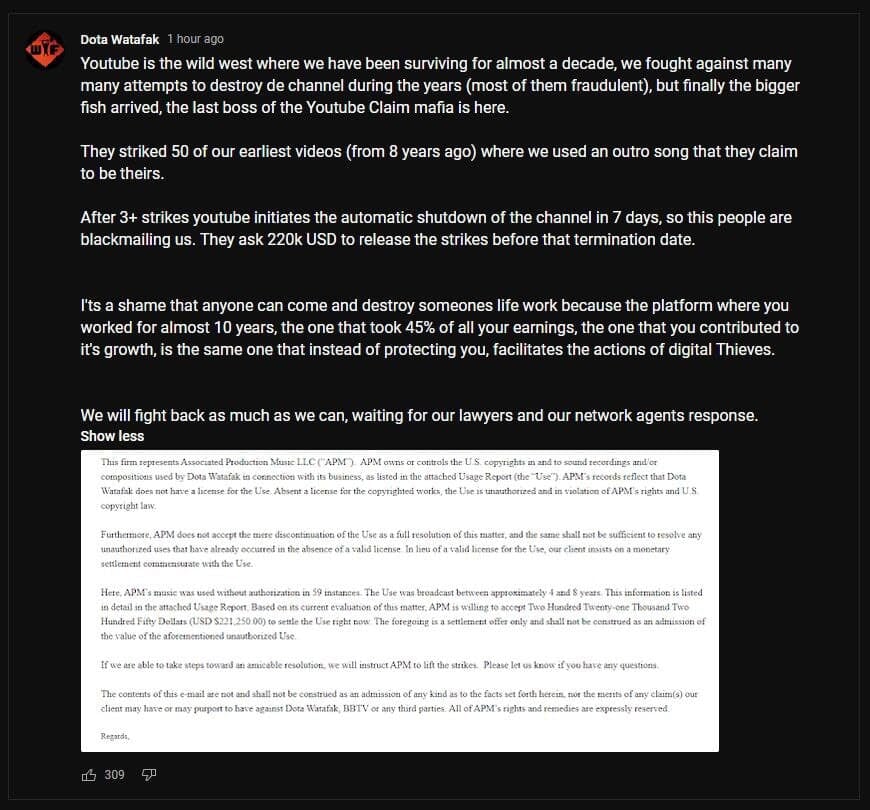 The creators have already turned to lawyers for help.
What do we know about Booster? Failed the exam in mathematics, studied at the cadet school, reads books
8 years ago, a streamer was almost banned on Twitch for watching a movie. But he just played MGS 4