The NFT madness continues. Not only do some buy millions of pixel stones and punks, others turn to the GameFi industry – decentralized games where you can make money playing, buy NFTs and resell them. The scheme is not new – it was similar in the first online games, for example, in Ultima Online, and now there is a large market for reselling various goods in the same CS: GO, but in new projects all this is built on the blockchain.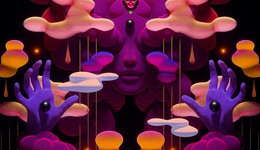 Pyramid in a cube – what is NFT, why is there so much talk about them and is the hype justified
I first heard about NFT about three years ago, already … More
Hype is slowly beginning to grow to such an extent that someone bought a virtual yacht for 149 ETH to play Sandbox for the Fantasy Islands subproject. This is just over $ 650,000. The most interesting thing is that this is just a decoration for a virtual island with a unique villa, which you also need to buy before that. The Metaverse at its finest.
For Sandbox many other items are on sale. There were even 1000 tickets issued with access to Snoop Dogg's life in the virtual world and there is a collaboration with The Walking Dead. The territory in the game is also sold for absolutely insane money. Can buy expensive platform for 8000 ETH. The owner does not want to sell it at a price lower.
It's amazing that someone decided to buy a virtual yacht for $ 650,000. For this money, you can buy a real one.
Sandbox is still in alpha stage.