Endwalker Expansion Preorders This Week FInal Fantasy XIV will get access to new content before the rest, so Square Enix was quick to warn players about possible server problems and overloads.
The publisher expects a huge influx of players during Early Access as well as the full release. The company has optimized its data centers in order to increase the limit on the entry into the game, but due to the shortage of semiconductors, it could not add new game worlds. This will be dealt with as soon as the production situation allows.
Square Enix also updated the current servers with better performance, but still warns of a possible increase in the waiting time for entering the game. However, priority in queues will be given to paid subscribers and add-on owners – characters created as part of trial access will be able to enter after the queue is disbanded.
If the queue for players in Endwalker turns out to be too long, then you can use the option to move to a less populated game world, but within the same data center.
You can read more details about protective measures. link… Square Enix apologized for this kind of posting at a time when many are eagerly awaiting the release, as well as the likely inconvenience at launch.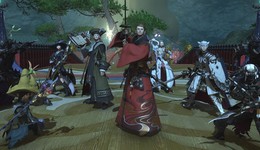 Final Fantasy XIV has 1.6 million players
The network has fresh statistics on MMORPG FInal Fantasy X … more
Early Access Endwalker Extension for FInal Fantasy XIV will start on December 3rd. The global release will take place on December 7th. The MMORPG is available on PC and PlayStation. In the future, the game should also hit the Xbox.