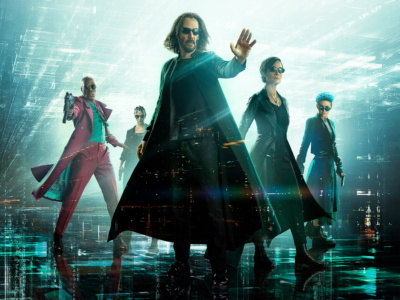 Exactly three weeks before the premiere of the fantastic action movie The Matrix Resurrections, Warner Bros. decided to please fans with fresh information about the long-awaited fourth part of the franchise. Today, the filmmakers released a teaser trailer for Déjà Vu, in which they mixed footage of the old and new parts, and previously posted hero posters and new footage from the film.
For the heroes, the creators of the picture prepared eight posters at once, which allow a detailed look at the heroes of Keanu Reeves, Carrie-Anne Moss, Yahya Abdul-Matin II, Jessica Henwick, Neil Patrick Harris, Priyanka Chopra and Jonathan Groff.
Well, thanks to the Entertainment Weekly magazine, we have the opportunity to see several new interesting shots from the film at once:
As a reminder, Warner Bros. to remove the continuation of the trilogy "The Matrix" became known back in 2019. The project was directed by Lana Wachowski, and almost all the main characters returned to their old roles. The Matrix Resurrections is set to premiere in theaters and on HBO Max on December 22, 2021.
A source: Warner Bros.
---