With "Aftermath" you can expect a narrative psychological thriller that was announced for consoles and PC. A trailer and pictures provide first insights.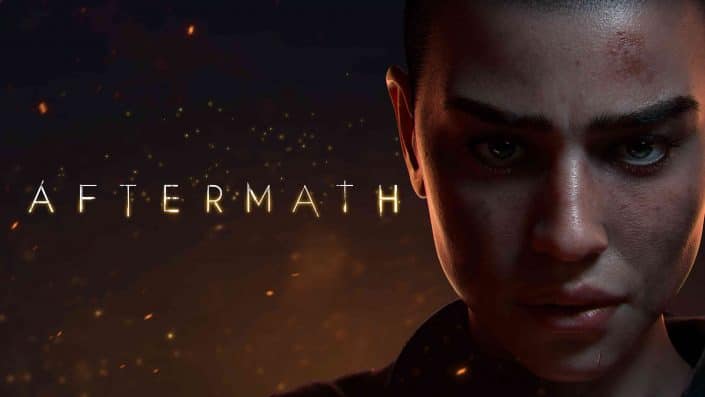 The Italian developer One O One Games and the publisher META have announced "Aftermath". A narrative psychological thriller awaits you, which is in development for PC, PS5 and Xbox Series X and uses the Unreal Engine.
Astronaut is looking for a daughter
As a player, in "Aftermath" you slip into the role of the former European astronaut Charlie Gray, who is desperately looking for her daughter after something terrible has happened. The extent of this catastrophic event is hinted at in the cinematic trailer. You can have a look at it below these lines.




"After a failed reentry to Earth and the traumatic events that followed, Charlie returns with a broken soul. Her life is getting more and more out of joint and Charlie now finds himself isolated in an abandoned, unstructured world. The only thing she knows is that she has to find the only thing that is still important: Sammy, "said the makers.

And further: "In Aftermath the players follow Charlie's journey through an unknown European city, in search of their daughter and in the fight against an uncanny presence, but also against their own demons."
Narrative in focus
Although the game features crafting and fighting, Aftermath is primarily about storytelling. David Gallo, CEO of One O One, emphasized that the title "aims to tell a mature story through survival mechanics that is far from the standard wilderness settings that these games normally offer".
You look forward to bringing people in touch with the spooky world that is being created and the characters that populate it. Below is an overview of the core features:
Analyze the environment and use the urban resources that are available to you.
Everyday objects can become an invaluable tool in the fight against the enigmatic beings that now populate the city.
Study the alien weaknesses and find the best method to eliminate those who may want to use you as an offering.
You can watch the cinematic trailer and a few pictures of "Aftermath" below:
More news about Aftermath.
Links to Amazon, Media Markt, Saturn and some other retailers are usually affiliate links. When we make a purchase, we receive a small commission that we can use to finance the page that can be used free of charge. You have no disadvantages.