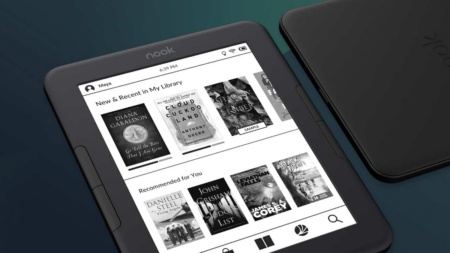 The American company Barnes & Noble is one of the few players in the book market that can compete with the Internet giant Amazon. Companies compete not only in the segment of paper and e-books, but also in the market of readers for reading the latter. And while Amazon updates its Kindle quite regularly, Nook readers usually have to wait years for an update.
For example, the previous model in the 6-inch line of Nook GlowLight 3 readers came out in 2017, and the larger 7.8-inch model Nook Glowlight Plus in 2019. The new Nook GlowLight 4 features the same 6-inch screen as the base Kindle, but has nearly double the pixel density of its Amazon rival at 300 PPI versus 167 PPI.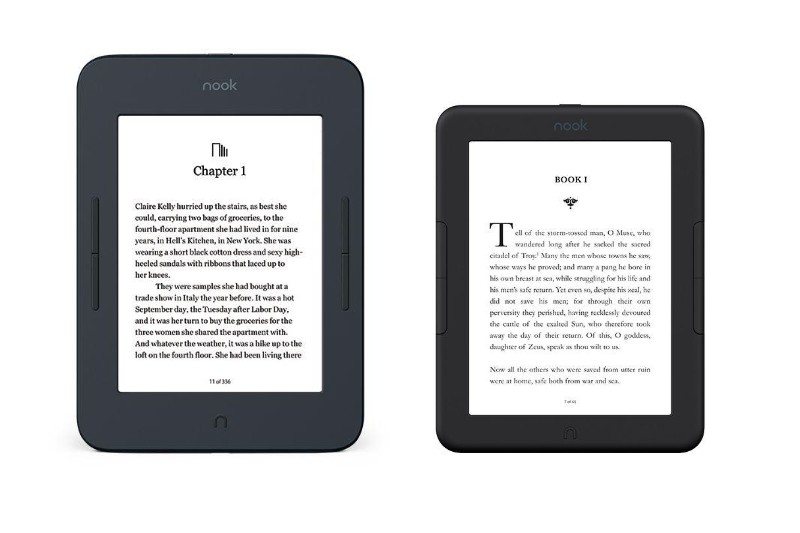 Nook GlowLight 3 Nook GlowLight 4
We especially note that the reader is equipped with a much more convenient USB-C connector, like the fresh Kindle Paperwhite. He also received the GlowLight Illumination. It is also worth noting 32 GB of internal memory, soft-touch plastic, noticeably more compact size and light weight, as well as physical buttons for turning pages. The reader works on a full battery charge for about a month, it supports ePub, PDF, JPG, GIF, PNG, BMP formats.
The Nook GlowLight 4 will go on sale in the US on December 8th for $ 149.99, with multi-colored branded covers for $ 19.99. The management of the Barnes & Noble company noted that the development team has serious plans for 2022, in which they intend to show several new Nooks.
A source: TechCrunch
---