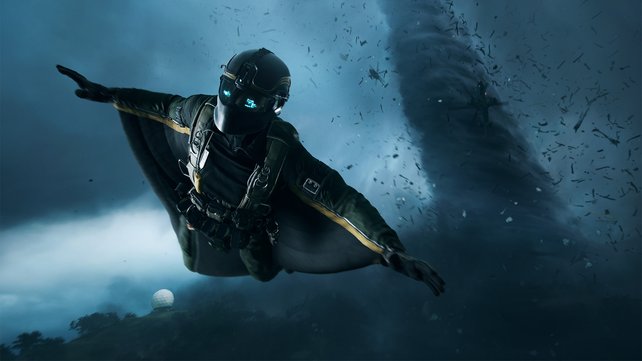 With Update 3, DICE brings out the heavy guns. After massive criticism, this patch is supposed to fix the biggest problems and make fans happy. But these are still divided.
Over 150 bug fixes
Battlefield 2042 has one disastrous start laid down and angered fans. Since then, DICE has been trying to get its multiplayer shooter back on track. Update 2 was released last week and mainly corrected the arbitrary weapon spread, which caused a lot of frustration.
With Update 3, DICE apparently improves the scattering of balls again, but also addresses many other errors. Over 150 bug fixes Update 3 includes on all maps and other improvements.
So it was heavily criticized Hit detection optimized; further improvements are to follow. In Battlefield Portal, All-Out Warfare maps receive the game mode layouts for Rush. There is also a new custom mode called Vehicle Team Deathmatch.
In addition, the first preparations for the start of the pre-season will take place in the coming week. Some of them are those that are already available weekly missions; after completing these missions, you will receive cosmetic rewards. (Source: EA)
Battlefield 2042 is slowly taking shape. If you want to get an idea of ​​the game for yourself, go for:
Fans are still divided
On Reddit this is Mood picture still mixed. Although Battlefield players are delighted with the gigantic patch, it leaves some construction sites untouched.
For example, Battlefield 2042 is plagued by an annoying one Loadout-Bugthat prevents you from using your weapons. Although this problem can be avoided, fans would prefer a simple fix. Many pc gamers continue to do so Performance-Probleme; these were not fixed with Update 3.
Some players also notice a strange patch note. Apparently the M44 revolver was changed so that it now reloads five instead of six bullets, which is untypical of the revolver. Reddit user A_Moist_Fella writes: "Wait a minute, this stuff doesn't work like that." (Source: Reddit)
Update 4 should follow in the next few days. Maybe this update can make more fans happy and the falling number of players save. At the moment there are only an average of 20,000 concurrent players online on Steam. (Source: Steam) A punch in the gut for a big brand like Battlefield.
Don't want to miss any more news, guides and tests for new games? Do you always want to know what's happening in the gaming community? Then follow us on Facebook, Youtube, Instagram, Flipboard or Google News.