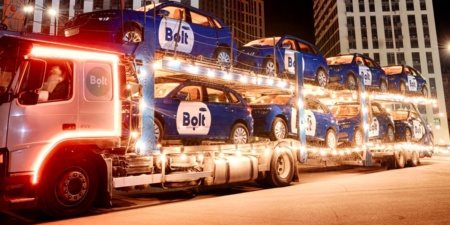 Bolt has announced the start of cooperation with the official Skoda distributor in Ukraine and the launch of a new category of cars in Kyiv. The Skoda category will be active from December 1 to 31, 2021, and its tariff will be the same as in the Bolt category, ie the minimum cost of such a trip will be UAH 55.
By booking a trip in this category, Kyiv residents and guests will be able to take advantage of trips to Skoda Kamiq, Skoda Scala and cars of other models of this brand in recent years.
"New Year's holidays are a good opportunity to make special gifts to all our users. Cooperation with Skoda's official partner allowed us to create one of the best categories and offer Kyivans and guests of the city affordable trips for high-class cars, as well as organize a car raffle for our drivers, "said Serhiy Pavlyk, Bolt's Ukraine travel manager.
In addition, Bolt and Skoda have planned a joint partnership initiative and are racing four new Skoda Kamiqs between active drivers. Each Bolt driver, who will make at least 25 trips a week between November 15 and January 2, will receive special tickets to the draw. The more trips – the more chances the driver has to win. The final draw of cars will take place on January 5, 2022.
It will be recalled that the Bolt service was first launched in Ukraine in 2018, and is currently active in 24 Ukrainian cities.
Source: Bolt
---