"Hood Outlaws & Legends" started the season 2 called "Yule". A new Battle Pass and the Gold Rush mode await you. The new content will be presented in a trailer.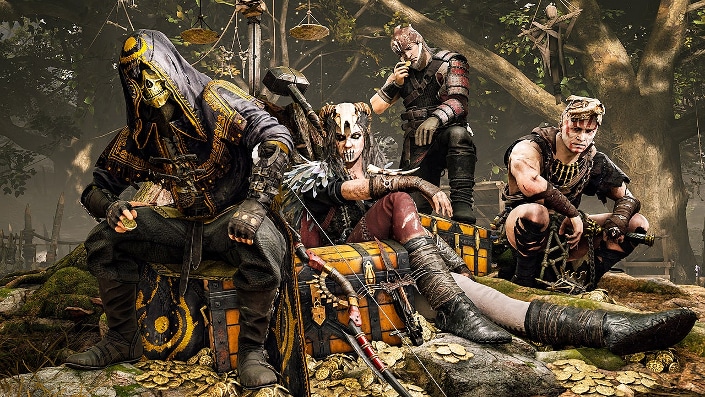 Sumo Digital and Focus Entertainment have started a new season with "Season 2: Yule" in "Hood: Outlaws & Legends". It comes with a new Battle Pass that provides you with cosmetic items and the "Gold Rush" game mode. The whole thing can be seen in a trailer that you can watch below these cells.
Information about the Gold Rush mode



In order to win in this PvPvE game mode, the team must bring a certain amount of gold to a held spawn point before the opponents succeed.

It should be noted here: If you carry too much gold, you will be slower and an easier target. Therefore, you should keep an eye on your pockets and empty them regularly. The aim is to find various treasures or to loot them from opposing outlaws. According to the developers, different play styles can be used and promise success.
Battle Pass with 100 cosmetic items
The "Season 2: Yule Battle Pass" rewards you with optical items. Complete raids to progress in the Battle Pass and unlock more than 100 new outfits, weapon skins or banners.
More news about Hood Outlaws & Legends:
"Hood: Outlaws & Legends" was released on May 10, 2021 for PS5, PS4, Xbox Series X, Xbox One and PC (via Steam). You can watch more details and videos about the game have a look at our topic overview. Below is the mentioned trailer for Season 2:
More news about Hood: Outlaws & Legends.
Links to Amazon, Media Markt, Saturn and some other retailers are usually affiliate links. When we make a purchase, we receive a small commission that we can use to finance the page that can be used free of charge. You have no disadvantages.