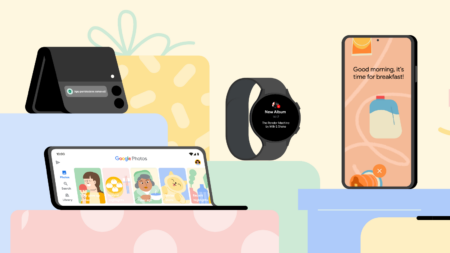 Google has prepared a number of new features that will soon appear in the Android operating system. These include new widgets for YouTube Music, Google Play Books and Google Photos, new features for Android Auto, updates to Google Assistant and Google Photos.
One of the most significant innovations for car owners is the ability to use a smartphone as a car key. But for now, this feature is only limited to the Pixel 6, Pixel 6 Pro and Samsung Galaxy S21 "compatible car BMWs" smartphones, and is only available in select countries. In May, Google announced that it was working on the feature in Android 12 and named BMW as one of its partners. Google says the feature will be available "on all BMW 2020 and 2022 vehicles." In the future, the company intends to expand the list of compatible vehicles.
Other Android Auto innovations that will appear in the near future include the ability to automatically launch the car interface when the smartphone is connected to the car, a new play button on the home screen (allows you to start playing music "with one click"), a new search icon for quickly finding music and new the ability to intelligently reply to text messages.
New widgets for YouTube Music, Google Play Books and Google Photos will receive additional features. The music widget offers playback controls and access to recent songs. And the book widget embeds shortcuts for the user's library. A new Google Photos widget will be released next week. It will allow you to customize the display of images of certain people and pets from the library.
In addition to the widget, the Memories feature in Google Photos will begin displaying (in a standard photo grid interface) carefully curated photos and videos of events such as New Year's Eve.
The updated Google Family Bell feature (a reminder system that can be broadcast through smart speakers and displays) will now work on mobile devices.
Finally, Google has clarified when it will roll out a new reset permissions feature on older Android smartphones, which automatically disables permissions for apps that have not been used for a long time. This feature is already available for devices running Android 11 and above. Now it will be distributed to devices running Android 6 and later. Initially, it was planned to start deploying it on older devices in December, but now we are talking about the release, "starting next month" – ie. from January 2022.
A source: The Verge
---