Jurassic World Evolution 2 will soon be populated by new creatures. They are introduced with the Early Cretaceous Pack. The date has been set and you can also watch a trailer.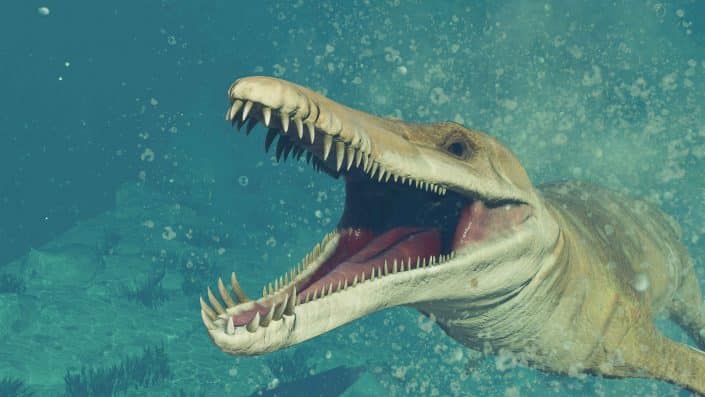 Jurassic World Evolution 2 owners will soon be able to add a new download to the game. The Early Cretaceous Pack includes a selection of Cretaceous animals.




The park can be expanded with four prehistoric species after the DLC download, including land-dwelling dinosaurs and marine and flight reptiles. The named species rule their territory and display new behaviors as they interact with each other while battling for supremacy and interacting with the world around them.

According to the manufacturer, the Early Cretaceous Pack offers the following new creatures:
Of the Kronosaurus was named after the king of the titans, Kronos, and is one of the largest pliosaurs ever, a carnivorous species of marine reptile. Its powerful, paddle-like fins help it catch its prey.
Of the Dsungaripterus is a small and sturdy pterosaur, which can be easily recognized by its distinctive head crest and its long, upturned jaw.
Of the Minmi is a small, shell-like dinosaur that belongs to the ankylosaur family. In contrast to other ankylosaurs, it has horizontally aligned bone plates that run along the sides of its back, which means that the minmi is well protected against predators.
Of the Wuerhosaurus belongs to the stegosaur family. It stays close to the ground to feed on the low vegetation and uses tail spines to defend itself against potential predators.
More news about the game:
The "Jurassic World Evolution 2: Early Cretaceous Pack" will be available from December 9, 2021 at a price of 7.99 euros. The platforms PS5, PS4, Xbox Series X / S, Xbox One and PC are supported. Below is a trailer for the new creatures:
More news about Jurassic World Evolution 2.
Links to Amazon, Media Markt, Saturn and some other retailers are usually affiliate links. When we make a purchase, we receive a small commission that we can use to finance the page that can be used free of charge. You have no disadvantages.