Microsoft never liked the fact that users often use the proprietary Edge browser just to download Chrome, and then completely switch to using the Google browser. It has become known that the software giant is now trying to dissuade users from installing Chrome by using appropriate messages that are shown in Edge.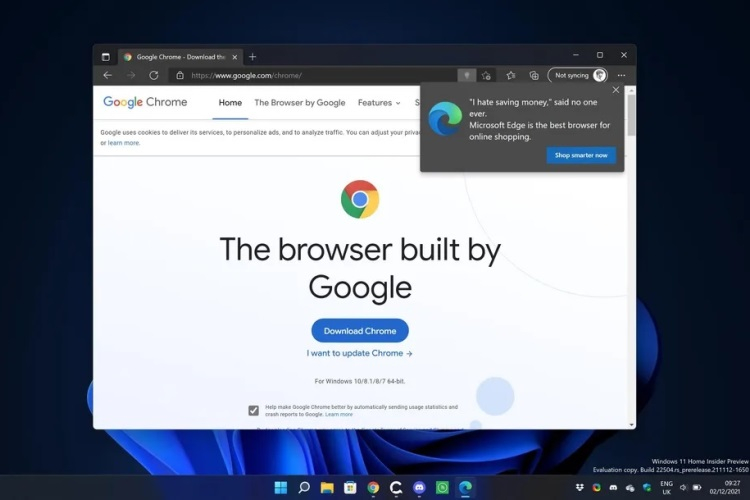 When a user navigates to the Chrome download page using Edge, the browser will automatically display different messages on the screen. Here is some of them:
"Microsoft Edge runs on the same technology as Chrome, but is heavily trusted by Microsoft,"
"This is the browser of 2008"! Do you know what's new? Microsoft Edge ",
"I don't like saving money," no one ever says that. Microsoft Edge is the best browser for online shopping. "
The source says the mentioned messages appear when trying to use Edge to navigate to the Chrome download page on Windows 11 and Windows 10. These notifications began to appear about three years after Microsoft began making its first attempts to persuade users to stop installing third-party browsers such as like Chrome or Firefox. In addition, the recommendation to use Edge appears if you make a request to "download the browser" in the Bing search engine.
At the same time, Microsoft has made it harder to change the default browser in Windows 11. It can be assumed that Microsoft's new policy of displaying messages advertising Edge is unlikely to generate understanding from users.
If you notice an error, select it with the mouse and press CTRL + ENTER.