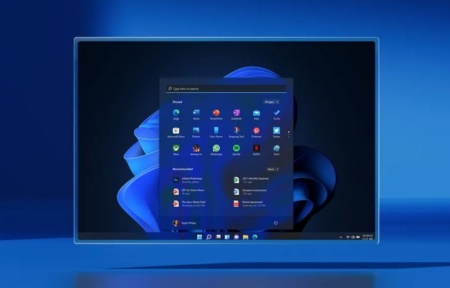 Microsoft continues to refine its new operating system Windows 11. In the latest test build of Windows 11 Insider (build 22509), it became possible to more flexibly customize the updated Start menu.
In addition to the default mode, settings are offered to display more pinned apps or recommended apps and files. These advanced settings are not a return to the Windows 10 Start menu that some users have been asking for. However, additional flexibility can be helpful. However, Windows 11 focuses on minimalism, and the overloaded Start menu doesn't quite match that concept.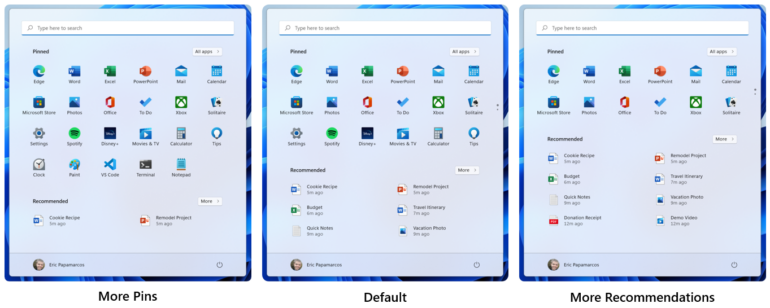 The new build of Windows 11 Insider also brings back the clock and date display in the taskbar on secondary monitor screens. For unknown reasons, this information was not displayed on systems with Windows 11. At the same time, Microsoft notes that this change will not appear for all members of the Insider program.
Additionally, the test build makes it easier to work with Edge when using Narrator, the built-in screen reader. However, more options have been moved from the legacy Control Panel to the more modern Settings menu. We are talking about advanced sharing settings such as network discovery and file and printer sharing. Also, the Settings now displays more detailed information about printers and scanners.
A source: Engadget
---