The registration of the Tesla trademark in the segment of children's goods was not accidental – the lucky few will be able to please children over eight years old with the Cyberquad electric ATV, which can accelerate to 16 km / h and cover a distance of up to 24 km without recharging. The company estimated this 55 kg vehicle at $ 1900.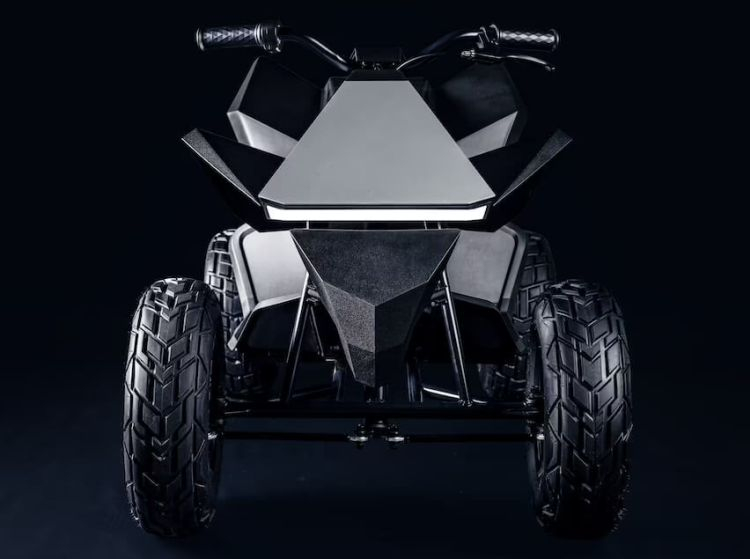 As the laconic explanations on website Tesla, a children's Cyberquad ATV, is capable of carrying up to 68 kg of payload, and the age limit for fans of four-wheeled electric vehicles in this case is eight years and older. At the presentation of the Cybertruck pickup in the fall of the year before last, Tesla demonstrated a prototype of the Cyberquad ATV, which was only an electrified version of the Yamaha product. Later, Elon Musk talked out loud about his intentions to make the full-size Cyberquad the safest ATV in the world, and for this he needs to be taught to prevent rollover. Consumers have not received a clear answer to the question of the possibility of serial production of Cyberquad at an enterprise in Texas.
But now the customers of the American online store Tesla have ordered a children's version of the ATV, which will arrive at the first customers by the end of December, although the timing in this case is not guaranteed. The traction battery is fully recharged from the household power supply in five hours, so this Tesla novelty is not impressive with any speed characteristics. The assembled ATV has dimensions of 1194 × 660 × 686 mm, but it is delivered disassembled, so the client will have to bring it to the stage of readiness for operation by himself.
If you notice an error, select it with the mouse and press CTRL + ENTER.