Resource authors Neowin noticed strange messages in the Microsoft Edge browser that appear when a user tries to load Chrome or change the default browser to another.
At the moment, the media have found several short messages, but which ones! They can be found on the Chrome download page.
Microsoft Edge runs on the same technology as Chrome, but with more trust from Microsoft.
This browser is from 2008! Do you know what's newer? Microsoft Edge
"I hate saving money," no one said. Microsoft Edge is the best browser for online shopping
In addition, if you type the word "browser" or "browser download" into the Bing search engine, the user will be greeted with a message: "You are already using the Internet using Microsoft Edge" or "You do not need to download a new browser." And then there are words about top-end performance, protection, and so on.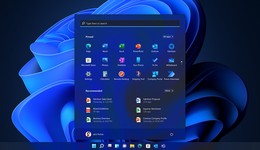 Windows 11 will make it harder to change the default browser – Microsoft criticized for promoting Edge
The Verge author Tom Warren drew attention to the fact that … More
The Microsoft Edge user base has been growing steadily since the transition to Chromium, but apparently Microsoft is not enough.