By 2030, the Volkswagen concern intends to build, together with partners, at least six large enterprises in Europe that will produce traction batteries and supply them with production lines for the assembly of electric vehicles. Now a board member of the auto giant explains that 30 billion euros will be allocated for these needs, but the partners may bear the bulk of the costs.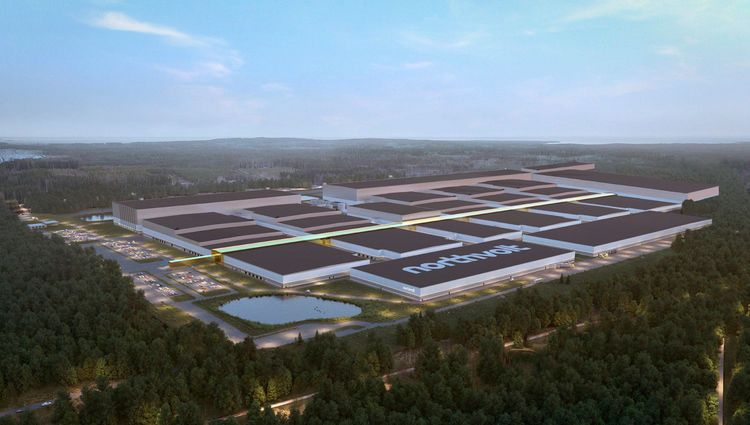 On the one hand, car manufacturers are interested in reducing the costs of battery production, for this they seek to control all stages of production, including the extraction of essential minerals. On the other hand, the organization of such control through the development of core competencies within the company requires colossal investment, and if all these costs are transferred to the prime cost of electric vehicles, then they will remain a luxury for a long time, and not a means of transportation.
As reported Reuters, a member of the board of directors of Volkswagen Thomas Schmall said that the company is ready to make a proposal to allocate 25-30 billion euros for the construction of enterprises producing batteries, as well as ensuring their uninterrupted supply of raw materials. The automaker will develop this infrastructure through partnerships with other companies, and will try not to dominate funding for related projects.
The German auto giant holds a 20% stake in Northvolt, and the first traction battery joint venture will start operating in Germany by the end of 2023. The second will appear nearby in 2025, but will be built in cooperation with China's Gotion High-Tech. Two more factories serving Volkswagen's needs are expected to appear in Spain and elsewhere in Eastern Europe, while the location of the remaining two has yet to be determined.
According to a Volkswagen representative, one such enterprise will be able to produce traction batteries with an aggregate capacity of 40 to 80 GWh annually, and the performance will be determined by the availability of resources such as water and electricity in a particular area. For its part, the company is ready to invest up to 2 billion euros in each such enterprise.
Volkswagen considers cooperation with mineral suppliers to be an equally important aspect of infrastructure development. It is possible that in the coming years the concern will become a shareholder in several mining companies. This will make it possible, with a certain degree of confidence, to guarantee the continuity of the supply of materials to controlled industries that produce traction batteries. A five-year investment plan will be agreed with members of the Volkswagen board of directors this month. The company aims to achieve carbon neutrality by 2050, and therefore, in the light of the transition to electric traction, it will also develop services for the recycling of used traction batteries.
If you notice an error, select it with the mouse and press CTRL + ENTER.