For today's release of "Chorus" the launch trailer was published on the PlayStation Channel. You can find the video and the most important information in this article.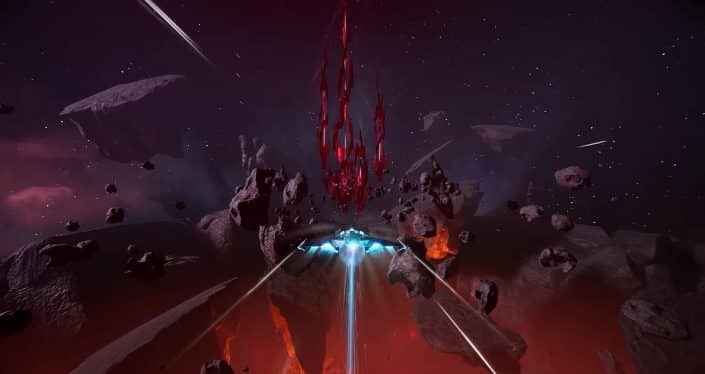 "Chorus" is now available for consoles and the PC – in both digital and physical form. The PS4, PS5, Xbox One, Xbox Series X / S, the PC and the streaming services Google Stadia and Amazon Luna are served. In the PlayStation Store, the title is offered at a price of 39.99 euros.
Fight your way through space
In this space shooter you explore dark locations in the universe with a star fighter, which are ruled by a mysterious cult. Nara, the protagonist of the game, once belonged to this circle herself. After she decided to flee, her past overtakes her: all the resistance troops are after her.
So you have to face action-packed space battles. In order to defeat the circle and its mysterious leader, you have to constantly upgrade your weapons and make upgrades to your ship. At the beginning, however, you first have to master the use of the exclusive drift mechanics.
"Chorus" was developed by the German development studio Fishlabs, which is located in Hamburg. Koch Media's subsidiary Deep Silver is the publisher.
You can check out the gameplay here:
Related Posts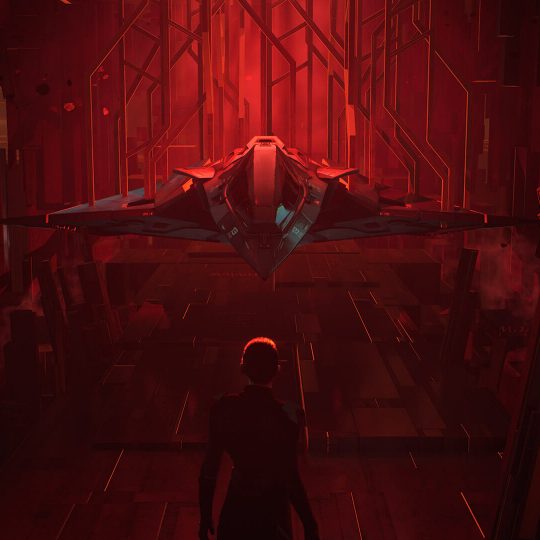 The launch trailer released today illustrates what the game has to offer. The description says: "With Chorus, FISHLABS has taken up the nostalgic feeling of classic space shooters and skilfully combined it with a contemporary way of thinking in order to further develop the spirit of these games."
More news about chorus.
Links to Amazon, Media Markt, Saturn and some other retailers are usually affiliate links. When we make a purchase, we receive a small commission that we can use to finance the page that can be used free of charge. You have no disadvantages.