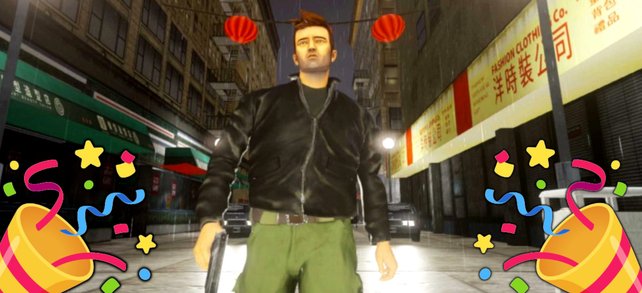 After the launch of GTA Trilogy was an absolute disaster, Rockstar Games now seems to want to make amends. A new update removes at least a few annoying bugs and brings back features from the original games.
GTA Trilogy: What's New?
Is GTA Trilogy on track to give fans what they want? After the players have gone to the barricades against Rockstar over the past few weeks, one seems big update now to at least clear a few disputes out of the way. The update affects all platforms – apart from the Nintendo Switch. For this purpose, the update should not be delivered until the next few days.
According to the official patch notes, GTA 3, Vice City and San Andreas are now something in their remake versions Bug-free. A mistake, for example, ensured that the rain could surprise you even inside buildings and in inappropriate cut scenes. This has now been fixed. A lot of textures, for example from various neon lights, have also been revised. (Source: Rockstar Games)
But what makes fans particularly happy are the following innovations:
Return of the Cinematic Camera
San Andreas' signature mist is back
That looks more like San Andreas:
old sound effects in the main menus of each game
Well, does this sound bring back memories?
Rockstar, there is still work to be done now
Under a Reddit post listing all patch notes, players are happy about the new features. Some think they have a little more now Hope, that Rockstar could still get a little more out of the remakes. According to the comments, this is not only the least, but also the smartest thing the developer can do now: bring out further updates to the Regain community trust. (Quelle: Reddit)
In the Reddit thread, fans also express a few more wishes to Rockstar: Many people miss the 2-player mode in San Andreas and are also hoping for more graphical updates. Rockstar already had goodwill – or at least an adequate response to criticism – with one official apology proven. In it, buyers of GTA Trilogy were guaranteed free copies of the classic games. (Source: Rockstar Games)
You'd rather wait a little longer until you get GTA Trilogy and are you tired of waiting for GTA 6 too? Then we have a couple of brilliant alternatives ready for you:
Don't want to miss any more news, guides and tests for new games? Do you always want to know what's happening in the gaming community? Then follow us on Facebook, Youtube, Instagram, Flipboard or Google News.