Google is ready to launch a new product category under its own brand. According to the publication Business Insider, the search giant is working on a smartwatch called the Pixel Watch, which it plans to unveil next year. According to internal Google documents, the device, which bears the codename Rohan, like the Pixel smartphones, will showcase the search giant's cutting-edge software and hardware solutions to the company's clients and partners.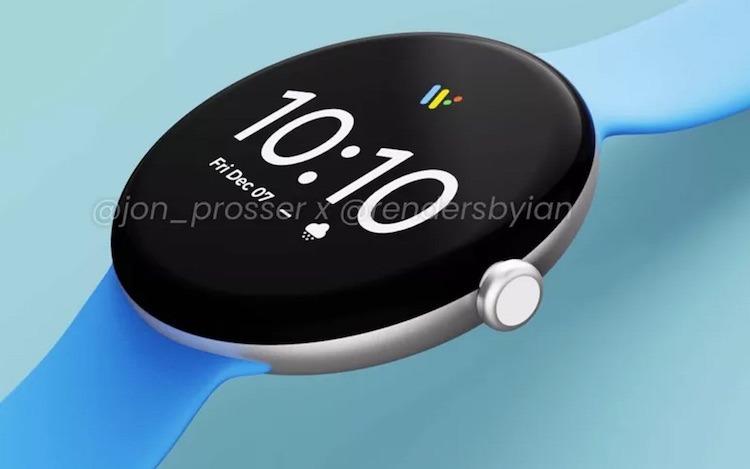 As of today, Google supplies third-party smartwatch software, but has yet to introduce its own device in this category. Google-branded smartwatches will allow the search giant to compete with the Apple company, which has had tremendous success with the Apple Watch, which has been on the market for now in its seventh generation.
It is reported that, unlike the Apple Watch, Google smartwatches will be round and devoid of bezels around the screen. Like the Apple device, they will boast advanced user health monitoring capabilities. This year, work on the Rohan project has accelerated. Google even allowed people outside of the smartwatch development team to test the device and share feedback about it. One of these sessions took place in November, according to company documents. It is worth noting that it is not yet known what name the smartwatch will eventually wear. In internal Google documents, the names of the Pixel Watch and Android Watch appear.
Google has big plans for wearable devices. In January, the company closed its $ 2.1 billion acquisition of Fitbit, and Fitbit said it ultimately intends to build devices that run Google's OS. However, it is known that Google will sell the Rohan under its own brand and not under the Fitbit brand.
The Rohan watch is reportedly equipped with a heart rate monitor and offers basic health monitoring features such as step counting. In one of the documents, Google describes a device that would be convenient for 90% of the population. Google is known to offer patented replacement watch straps. In addition, there is information that the device will be available in several sizes.
Senior executives in internal Google meetings said the watch would launch next year. If the last round of testing is successful, the new product will hit the market in the spring.
The first watches under the Google brand were supposed to be launched back in 2016, but the search giant "killed" the project shortly before the planned announcement of the device. Instead, the company decided to focus on licensing smartwatch software to third parties.
If you notice an error, select it with the mouse and press CTRL + ENTER.