A new offer is waiting for you in the PlayStation Store. So you can buy two editions of the Activision shooter "Call of Duty Vanguard" over the weekend and save money in the process.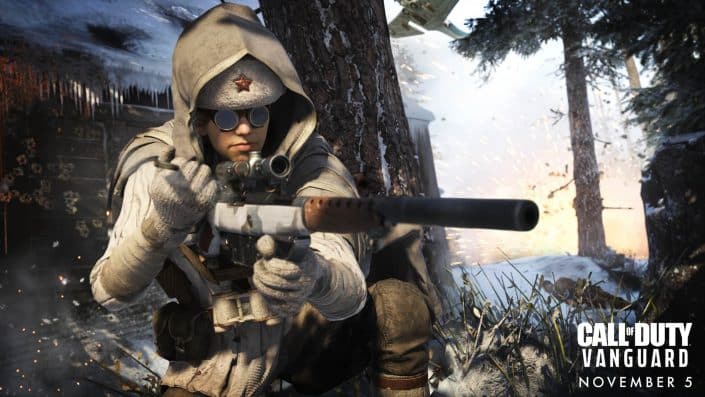 The weekend will be quite rainy in many regions, which should encourage one or the other player to pack a few hours of play on top of that. If the selection makes you fear boredom, the latest weekend offer in the PlayStation Store could lighten the mood. Because a freshly released shooter is already on sale.
Call of Duty Vanguard im Sale
We are talking about "Call of Duty Vanguard", which you can buy cheaper in two editions in the PlayStation Store. On the one hand, it is the standard version of the shooter for PlayStation 4. And the cross-gene bundle is also on offer.




The price of the regular PS4 version of "Call of Duty Vanguard" has been reduced by 25 percent from 69.99 euros to 52.49 euros. In the case of the cross-gen edition, which can be played on both the PS4 and PS5, you pay 20 percent less. The price fell from 79.99 euros to 63.99 euros. We have linked the offers in the PlayStation Store below.

Call of Duty Vanguard offer on PlayStation Store:

Call of Duty Vanguard was released on November 5, 2021 for PS5, PS4, PC, Xbox Series X / S and Xbox One. You can find more reports on the action-packed Activision shooter in advance in our topic overview.
More deals in the PlayStation Store
An extensive sale with numerous offers started last Monday in the PlayStation Store. In the course of the year-end offers, almost 900 games or editions were temporarily reduced in price. You can find our announcement about this sale, which includes some big blockbusters, here: Year-end deals on PlayStation Store.
More about the PlayStation Store:
And the PlayStation Plus games for December 2021 have also been announced. You can find the overview in the message linked here. The games will be activated in the coming week. In the meantime, you can still secure the games that Sony has in the unlocked last November.
More news about Playstation Store.
Links to Amazon, Media Markt, Saturn and some other retailers are usually affiliate links. When we make a purchase, we receive a small commission that we can use to finance the page that can be used free of charge. You have no disadvantages.