SiFive, based in San Francisco, California, has announced the Performance P650 processor, which is expected to be used in a wide variety of applications from edge computing to the automotive industry.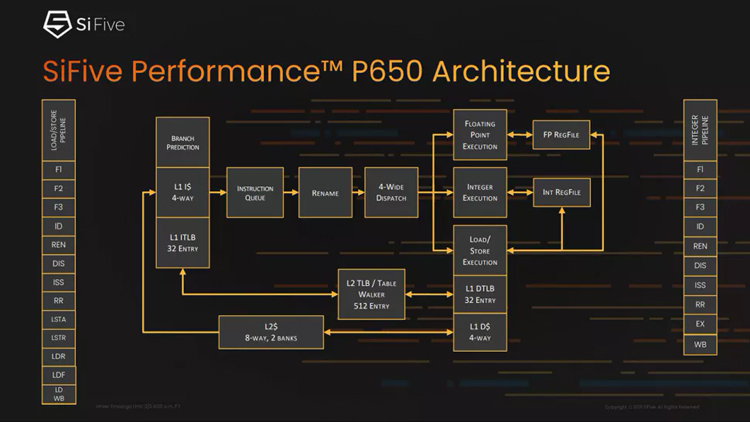 The product is based on 64-bit RISC-V architecture (RV64GCB). It can have up to 16 computing cores. The maximum clock frequency, as noted by network sources, reaches 3.5 GHz.
Compared to the previous generation processor – Performance P550 – a number of improvements have been made. Overall productivity is said to have increased by 50%.
It is noted that several Performance P650 chips can be combined into a cluster with a total of 128 cores. This will allow solving problems with a high computational load.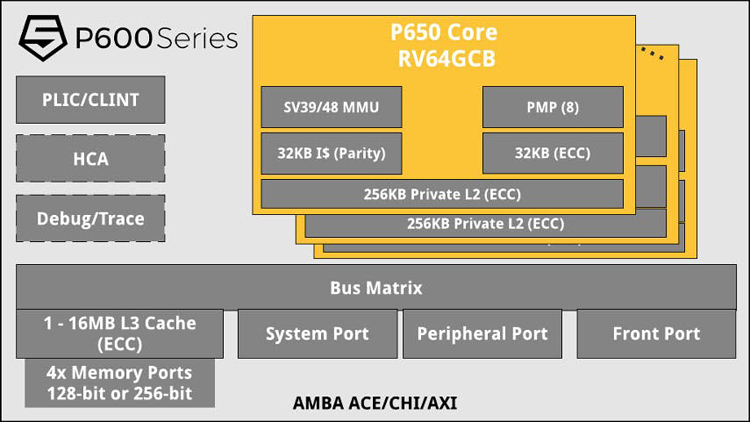 SiFive claims that it outperforms the Arm Cortex-A77 solution in terms of speed per die area. Moreover, the developer calls the Performance P650 the fastest licensed RISC-V core on the commercial market.
The Performance P650 Architecture Preview will be available to select customers in the first quarter of next year. More product information can be found here.
If you notice an error, select it with the mouse and press CTRL + ENTER.