Blizzard has released the second patch for World of Warcraft: Shadowlands, so far only on the test server. The patch includes new dungeons, quests, modes, and a raid.
Particular attention is paid to the "Tomb of the First Ones" raid. In it, the players will have to "unravel the plans of the Jailer". To do this, you need to meet with Anduin, figure out how to counter the magic of the Jailer's Dominance, and gather the power of the First Ones, "pursuing Zovaal in the Tomb and fighting with his powers". The Veiled Tazavesh Market is now also available to players. It is split into two dungeons and added to the Mythic Plus dungeon rotation.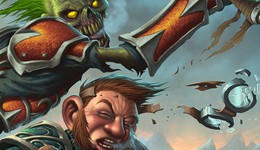 Rumor: World of Warcraft Complete Edition will be released on Xbox
Attentive data miners have once again discovered information … more
On the test server, you can play the first, second and third chapters of the new campaign. In the Tower of the Damned, fans will find a new mode called The Jailer's Gauntlet, in which they have to go through a series of increasingly difficult boss battles. Battles take place on eight floors of each level. After going through all the battles, players will receive valuable rewards.
In addition, the developers added a new PVP mode, refined professions and changed a bunch of things. A complete list of changes and innovations can be found here.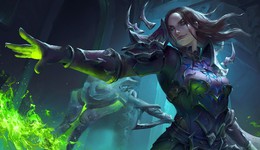 World of Warcraft Developers To Fix Warlock's Hat Due To Its Similarity To The Ku Klux Klan
Every week, World of Warcraft finds something that m … More
World of Warcraft is available exclusively on PC.