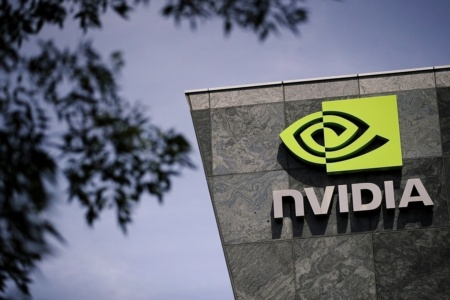 On December 2, the US Federal Trade Commission (FTC) filed an antitrust lawsuit against NVIDIA to bar the takeover of British chip maker ARM.
In the announcement he wants the FTC substantiates its decision to fear that after the takeover of ARM, NVIDIA will use its influence to deter competitors developing next-generation technologies. This lawsuit was preceded by a deal complaint filed by Microsoft, Google and Qualcomm in February 2021. Earlier, the EU and UK regulators refused to approve the deal at the first stage and opened full-fledged antitrust investigations (1 and 2).
"The FTC is filing a lawsuit to block the largest-ever merger in the semiconductor industry and prevent the chip conglomerate from stifling innovation leading to next-generation technologies.
The technologies of tomorrow depend on the continuation of today's competitive and advanced chip markets. The proposed deal would undermine ARM's incentive in the chip markets and allow the combined company to dishonestly undermine NVIDIA's competitors.
The FTC's suit should send a strong signal that we will act decisively to protect critical infrastructure markets from illegal vertical mergers with far-reaching and disruptive implications for future innovation. "
Holly Vedova
Head of the FTC Competition Bureau
In a statement, the FTC notes that NVIDIA already has products based on ARM technologies for various markets, including advanced driver assistance systems, dedicated Arm-based cloud accelerators and DPU SmartNIC network coprocessors used in data centers. There are legitimate concerns that the ARM deal will give NVIDIA an unfair advantage in these markets.
The FTC is also worried that NVIDIA will gain access to confidential information from ARM licensees who are already competing with the graphics chip maker.
NVIDIA has previously pledged to maintain ARM's open licensing model and has publicly announced its willingness to make legal commitments to ensure ARM's neutrality.
In the comment The Verge an NVIDIA spokesman said the company is not going to back down but "will continue to work to demonstrate that this deal will benefit the industry and promote competition." NVIDIA also reaffirmed its commitment to maintaining the ARM open licensing model and making the company's technologies available to everyone.
NVIDIA announced the $ 40 billion acquisition of British chip maker ARM in September 2020 in one of the largest deals in the history of the semiconductor industry. But Reuters approvesthat the deal has since increased to $ 80 billion.
The day before, it became clear from the FTC documentation that NVIDIA risks losing an advance of $ 1.25 billion if it does not manage to close the deal with ARM before September 2022.
NVIDIA to lose $ 1.25 billion if ARM deal ultimately falls apart
---