Bungie's Fresh Blog on Destiny 2, told What changes await players with the release of the Bungie 30th Anniversary Pack. In addition to new content, which will include a new dungeon, activity for 6 players and a bunch of weapons, there will be balance fixes and some QoL improvements.
The main thing:
Moments of Triumph event starts simultaneously with the release of the DLC
Installing and changing mods for armor will no longer require shine
In the "Blind Well" activity, weapons will drop more often
You can buy an ornament for an exotic item right in your inventory
Console versions Destiny 2 will receive a text chat, but players will not be able to write there – this option will appear with the release of The Witch Queen expansion and only for USB keyboards
Bungie recalled that on December 8th, all expansions Destiny 2 will leave the Xbox Game Pass catalog.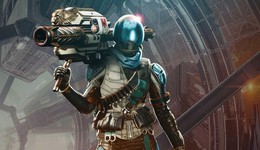 Destiny 2 Bungie 30th Pack is Platform-Tied – Will Have to Buy Again on Other Systems
Bungie released a small blog yesterday in which it shared … Read More
In addition, this weekend, the next "Trials of Osiris" regime has started within the laboratories. This is again "Freelance" with the ability to play alone with singles, that is, no groups.
Destiny 2 available on PC and consoles of both generations. The Bungie 30th Anniversary Pack will be out on December 7th.