In an interview, the DICE developers talked about planned innovations for the newly released multiplayer shooter "Battlefield 2042". In addition to 64-player lobbies for the PC and the new generation of consoles, the new "Exposure" map, which will appear in 2022, has also been announced.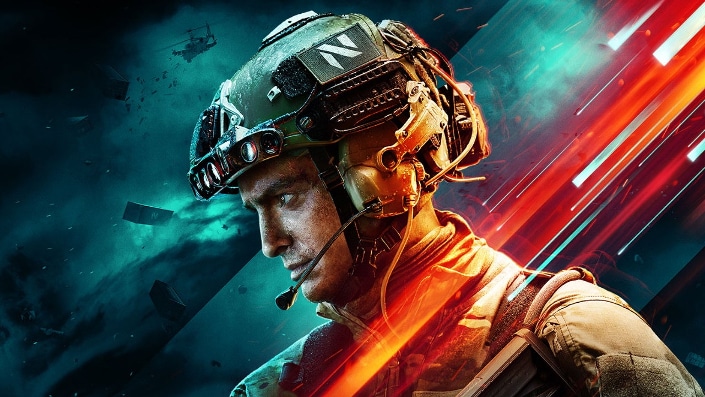 Due to the now aged hardware of the old console generation, the developers of DICE decided for "Battlefield 2042" to rely on a different number of players depending on the platform.
While 128 players can plunge into the fray on the PC, the PlayStation 5 and the Xbox Series X / S, it is 64 on the PlayStation 4 and the Xbox One. After the community has campaigned in the past for 64 players -Lobbies will also be made available on the new consoles, the DICE developers seem to have heard the community's wishes. In a recent announcement, the studio announced the possibility of playing "breakthrough" and "conquest" matches on the PS5, the Xbox Series X / S and the PC with 64 players.
The new map "Exposure" is supposed to bring a breath of fresh air
However, it is still unclear whether we are only dealing with time-limited events or whether the 64-player lobbies will find their way permanently into the "Battlefield 2042" versions for the PC, PS5 and Xbox Series X / S . The only thing that is certain so far is that the corresponding variants of the modes will start this month. If those responsible at DICE should provide further details in this regard, you will of course find out from us immediately.
More news about Battlefield 2042:
In addition, Electronic Arts and DICE announced the new "Exposure" card, which will be released next year on a date that has not yet been specified. Those responsible have not yet given any specific details about the new map. Instead, there is only talk of the map design being "raised to a whole new level" with "Exposure". Whatever the whole thing will mean in practice.
"Battlefield 2042" is available for the PC, the PlayStation 4, the PlayStation 5, the Xbox One and the Xbox Series X / S and had to struggle with various technical problems at the launch. These are currently being tackled by DICE and corrected with appropriate updates.
Those: GameSpot
More news about Battlefield 2042.
Links to Amazon, Media Markt, Saturn and some other retailers are usually affiliate links. When we make a purchase, we receive a small commission that we can use to finance the page that can be used free of charge. You have no disadvantages.