Popular dating service Tinder has begun testing a new music mode that will allow it to match mates with similar musical tastes. Users will be able to set their favorite music composition in their profile, which will be played when showing their profiles to other people. Thus, it will be possible to judge a person not only by their appearance and description in the profile, but also based on their musical taste.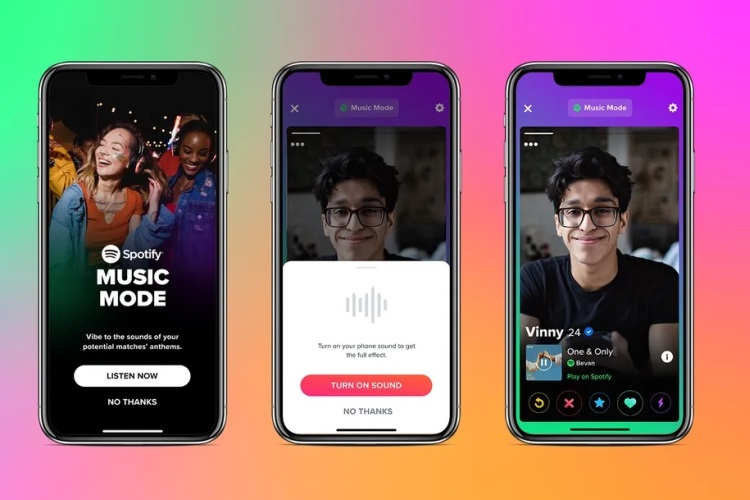 You can access the music mode through the "Overview" tab that appeared in the application not so long ago. This means that users will have a choice: to view the questionnaires in a standard form or with musical accompaniment. Tinder compared the new mode to "The feeling when you find out at a party that someone likes the same songs as you do"… Like other music features on Tinder, the new mode will be integrated with Spotify.
The feature is currently in the testing phase with a limited number of platform users. It is not yet known when it may become publicly available. Tinder continues to be one of the most popular in its category and is regularly updated with new features. Earlier it was reported that the developers will add the ability to verify the identity, as well as the ability to learn more about the past of potential partners.
If you notice an error, select it with the mouse and press CTRL + ENTER.