A unique concept of small air transport was demonstrated by the South African startup Phractyl – we are talking about an electric aircraft (air taxi), which simply does not exist. Instead of traditional wheels, the car moves on the ground on two limbs, which end in caterpillars, and "almost vertical" take-off and landing are carried out using screws on the wings turning around the transverse axis.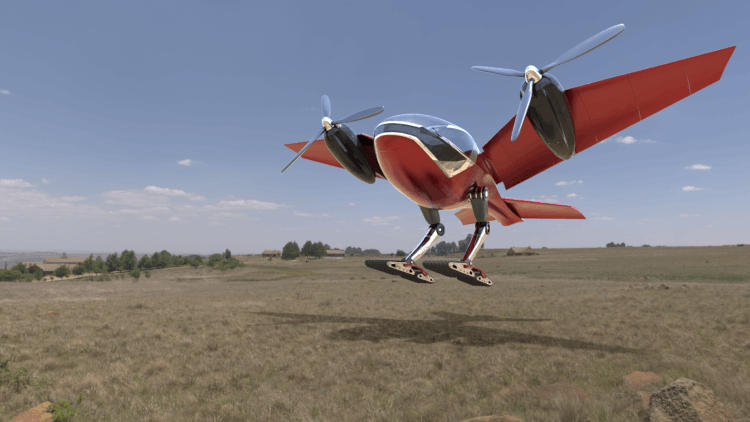 Considering the obvious difficulties with road infrastructure on the African continent, using limbs instead of wheels seems to be a sensible solution. With three-link drives, these legs allow the machine to overcome various uneven surfaces, as well as tilt for takeoff at an angle of about 45 °, and an additional 20 ° gives the tilt of the wings. When the Macrobat is lifted into the air, the limbs are retracted, and in flight, the apparatus behaves like an airplane.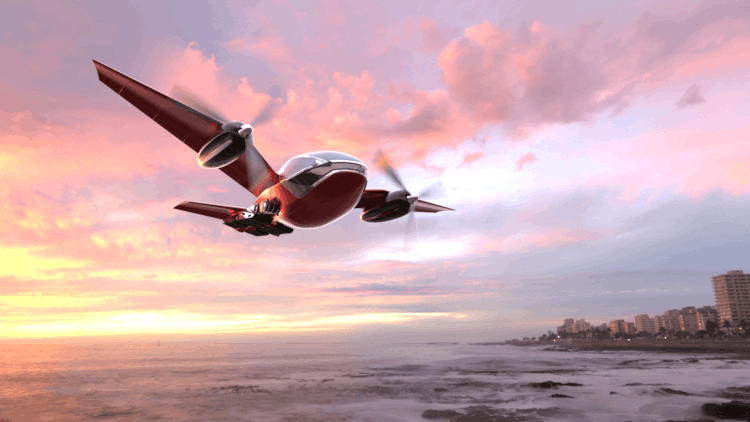 The concept does not yet have many technical characteristics: Phractyl reports a range of 150 km, a maximum payload of 150 kg and a top speed of 180 km / h. A single cabin assumes the presence of either a single passenger or pilot, or only one cargo, since it provides for the possibility of flight in remote control mode. In practice, the electric plane can be used for walks, medical missions, delivery of goods, infrastructure inspections and processing of crop plantings.
The project is still very far from the commercial stage – the startup Phractyl has not even specified any deadlines yet. The company is now working to build a prototype at scale and is actively seeking funding.
If you notice an error, select it with the mouse and press CTRL + ENTER.